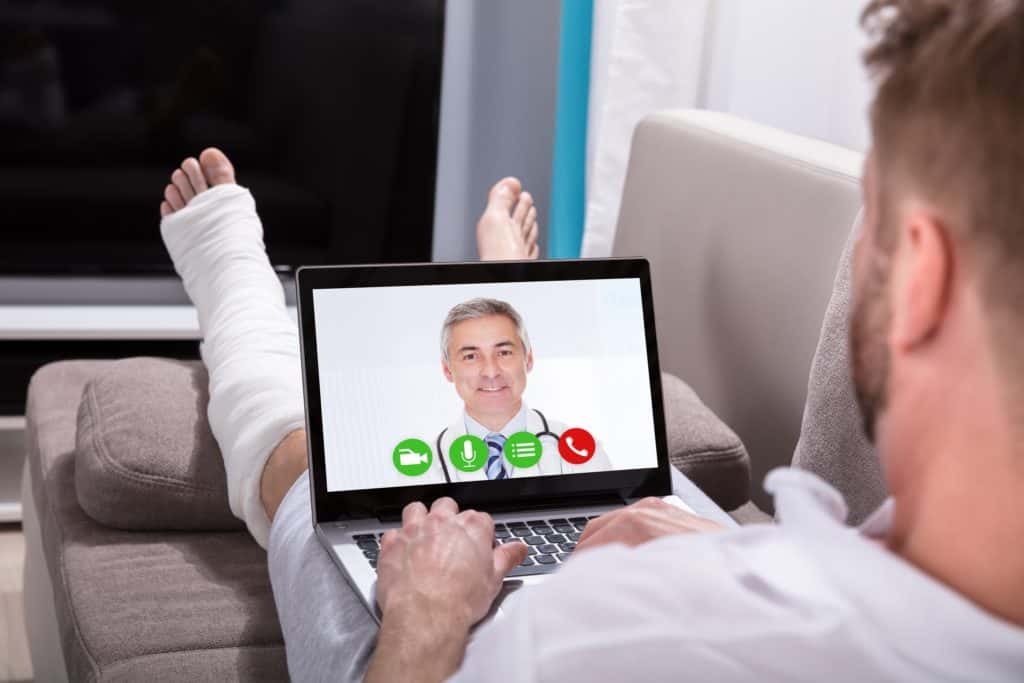 Many experienced clinicians long for the less-complicated days when regulatory compliance and reimbursement didn't take up so much time. The increasing complexities of our practices, no matter the specialty, have not only created burnout in physicians but also led to the decline of new entrants into the profession.
Doctors complain that they're losing touch with the reason they went into practice, while patients are concerned about wait times and access to care.
To fight these trends, some hospitals have begun retreating backward in time to the days when physician house calls were the norm. But is there a more efficient way to provide care that combines the latest technologies with the comforting and calming presence of the traditional physician house call?
This article will look at the history of the house call and how today's technologies can improve on an old tradition.
History of the Medical House Call
"House calls, having been performed for millennia, have allowed the opportunity for a physician to gain a perspective on the patient's living situation, while interacting in an environment that is both familiar and comforting to the patient."
The House Call: Past, Present and Future
Brent J. Herritt,
UTMJ
The practice of medicine in the mid-nineteenth century looked very little like today's modern clinical environments. Technology and medical advances aside, the science of providing care now rarely includes a clinician visiting a patient's home.
Yet the "Marcus Welby, MD" image of the doctor carrying a black bag into a patient's home was the reality up until the mid-1930s. Roughly 40% of all clinical visits during this time were via the traditional house call. By the 1940s, the personal service and convenience that came with a visit to the patient's home had declined. The volume of house calls in the United States had dropped to 10% in 1950 and all the way down to 1% by 1980.
Dr. Andrew Schamess at The Ohio State University Wexner Medical Center describes our past and present in this way:
In the past one hundred years, our health care system has become
exponentially larger, more specialized and more technological
with far greater capacity to treat and manage disease.
It has also become exponentially more complex, fragmented
and depersonalized.
He points out that urbanization allowed increased patient mobility of patients while volume-based insurance increased the pace of how doctors provide care. But these were just two factors that killed the house call.
Herritt in the University of Toronto Medical Journal pointed out that by the 1940s, the number of physicians specializing in primary care was on the decline. In 1928 74% of all physicians in the United States were general practitioners (GPs). By 1942 that percentage was cut in half. By 1980 only 15% of all licensed doctors were practicing family medicine.
With a shortage of providers in all specialties expected to peak in 2025, these trends are only expected to get worse.
Telehealth and the Virtual House Call
"At first, I was a bit skeptical practicing telemedicine. Would I be able to align my holistic approach to treating the whole patient with the utilization of something as seemingly impersonal as a technology platform?"
Robert Bernstein, MD, MPH
How Telehealth Can Bring Back the Intimacy of House Calls
KevinMD.com
Today, the healthcare compass is pointing back to home care as a way to manage highly complex and chronic cases. With hospitals facing steep penalties for 30-day readmissions, managing a population via care that doesn't hit the ER or inpatient units is increasingly attractive. Hospitals have hit upon the idea of remote monitoring and the virtual visit as a new standard for care and a way to selectively target chronic diseases that are a leading cause of readmission penalties.
Ironically, technology, which many have decried as a contributing factor to the speed and complexity of our clinical practice, is now serving us well in a variety of remote monitoring situations.
For example:
But how can the idea of a digitized clinical visit ever seem as intimate, warm, and caring as the house call embodied by television doctors like Marcus Welby, MD?
Dr. Robert Bernstein wrote about his experiences in establishing a telemedicine practice in his article "How Telehealth Can Bring Back the Intimacy of House Calls." He describes his process of turning his clinic almost entirely virtual as a way to put a modern spin on his desire to return to the traditional house call:
In switching to the house call model, I was able to spend uninterrupted time
with patients, getting to know them beyond just their presenting symptoms
or problematic body system…With that insight and time to build rapport
and engage in shared decision making and patient education, I felt like
I was contributing to their health beyond just the prescription or lab
result in hand when they left a 10-minute clinic visit.
Dr. Bernstein suggests his demeanor during the telehealth visit serves to create the same feeling as an in-person visit. By smiling, asking questions, and listening attentively, the virtual house call has worked well to set his patients at ease and improve the relationship between caregiver and patient.
The Return of the House Call
Health Affairs reported in 2015, that there were 1.25 million virtual house calls conducted in the United States. Three years later Becker's reported that number hit seven million unique patient encounters via the telehealth visit.
It seems clear that an increasing number of clinical providers are extending their services to patients directly into the comfort of their homes. All signs point to this new virtual house call as increasing in the future.
OrthoLive offers a reliable and effective tool for conducting the orthopedic virtual house call. We can help you recreate personalized patient care delivered in the home by taking advantage of today's modern technologies. Contact us today to reinvent your practice.