The OrthoLive Remote Injury Care program allows employees to get back to work quickly and safely while reducing costs and minimizing lost revenue for employers.
Local Network of Orthopedic Specialists
Detailed Reporting via Employer Dashboard
The OrthoLive Remote Injury Care program works with industries and businesses of all sizes from coast to coast.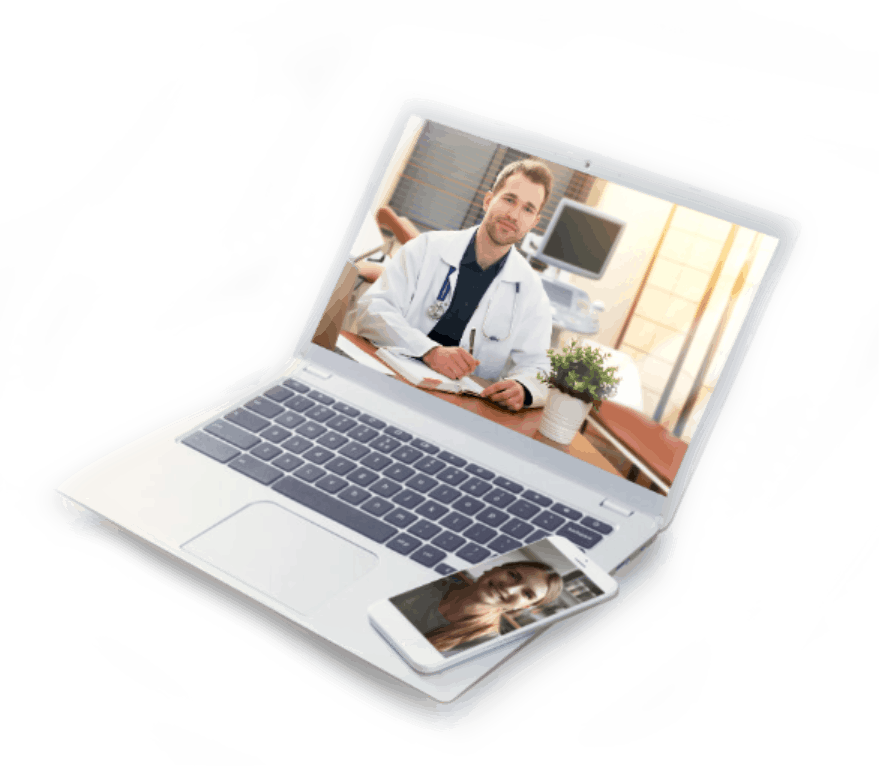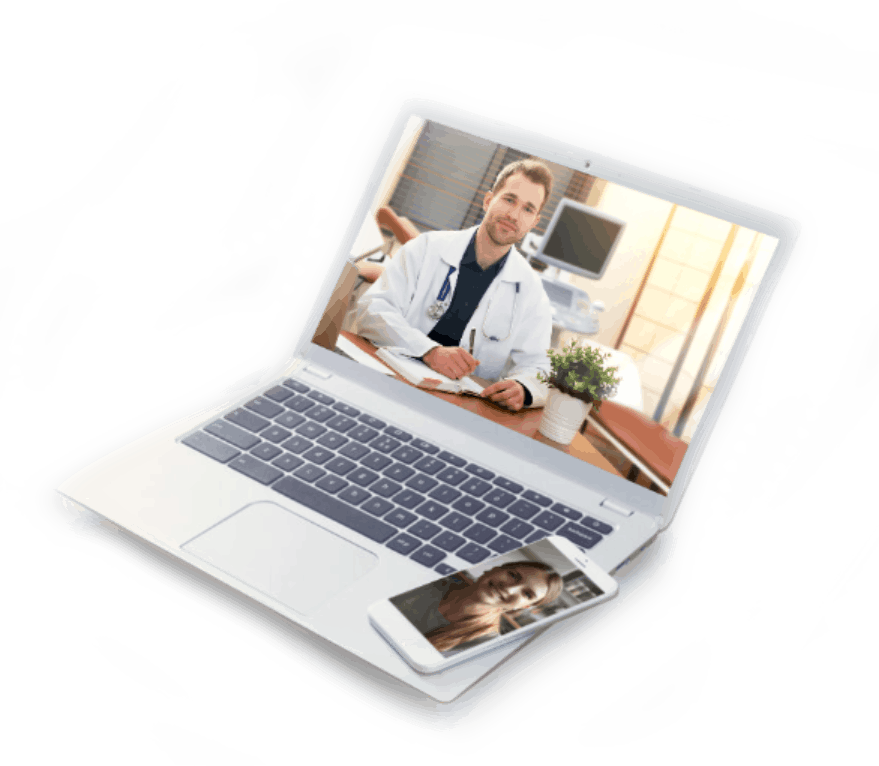 What Happens if Your Employee Needs to See a Doctor?
A majority of work-related injuries (overexertion, slips, trips, falls, and contact with an object or piece of equipment) can be treated via telemedicine.
However, if an injury requires additional hands-on treatment, your employee will receive an expedited VIP appointment to a local orthopedic doctor thanks to the OrthoLive Remote Injury Care national provider network.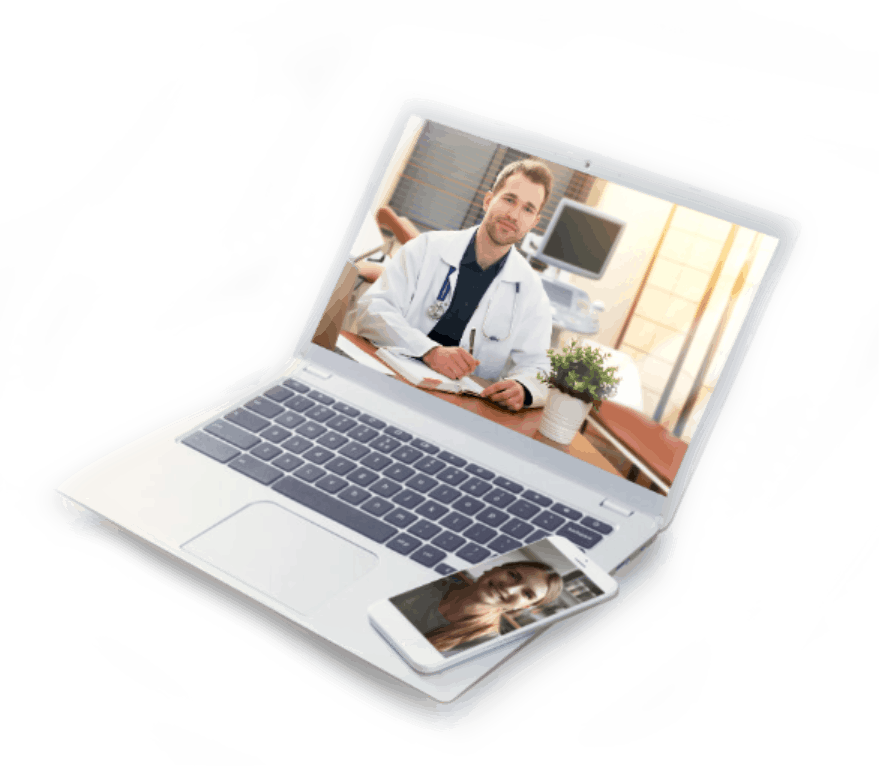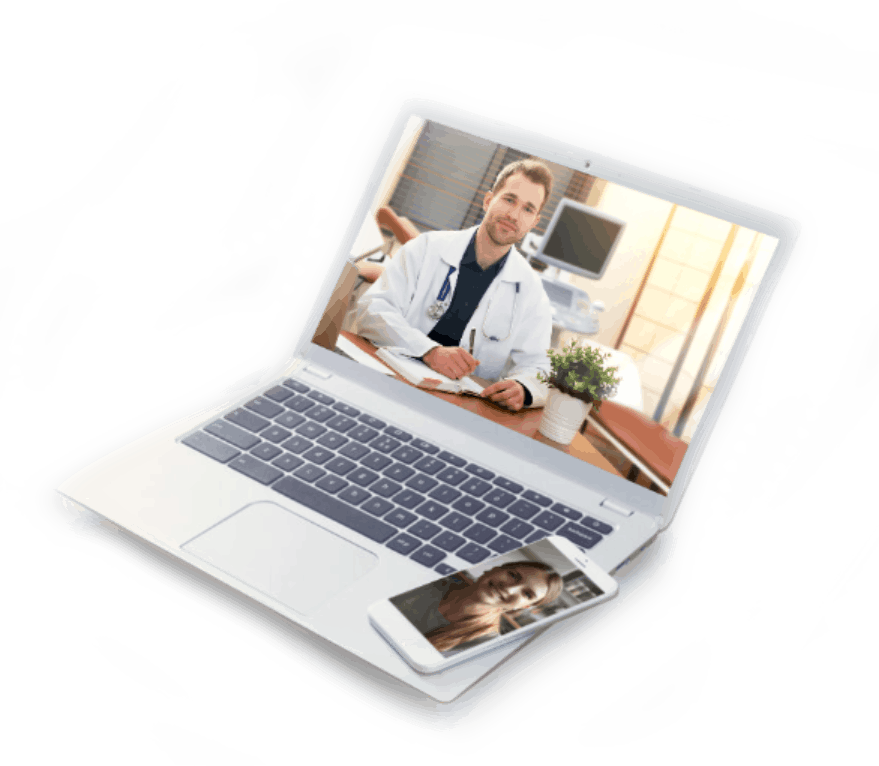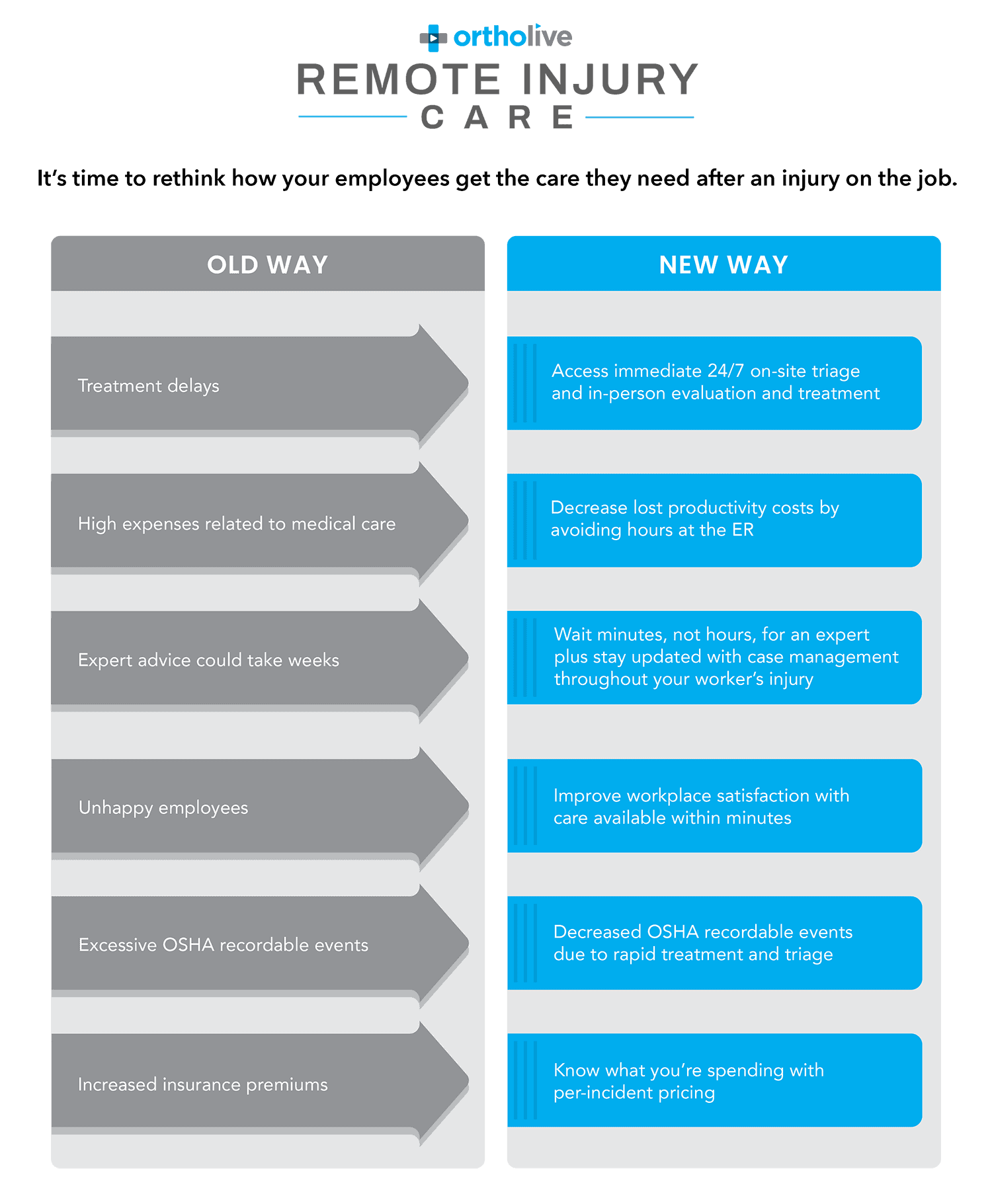 How Remote Injury Care Works
What People Are Saying
"It's like a technological house call. You don't have to pick yourself up and go to the hospital– the doctor comes to you, Very excited about this."
"You guys were great. Wonderful experience. I wish I would have looked you guys up sooner and I sure will refer. Was so easy!"
"For the first time the doctor's appointment is determined based on MY busy schedule and not the other way around."
Trusted by Employers Across the United States