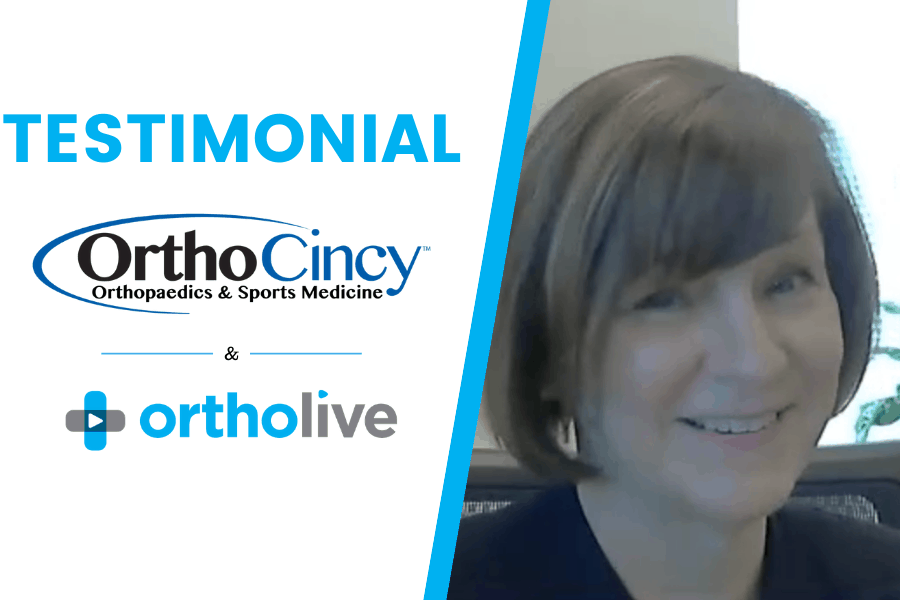 Joann Reis, the CEO of OrthoCincy Orthopaedics & Sports Medicine had been using telemedicine to deliver orthopedic care for years. She says telemedicine regularly eliminates travel time for patients, cuts costs at their practice, and allows providers to see patients from anywhere.
How Has Telemedicine Helped OrthoCincy and Their Patients?
The U.S. Centers for Disease Control and Prevention (CDC) states that telemedicine helps healthcare providers and their patients in a number of ways, including: 
Allowing providers to triage medical cases online instead of in-person

Expanding access to care for patients in rural areas

Helping to preserve scarce supplies of personal protective equipment

Reducing possible COVID-19 exposure for patients and staff
Well before the COVID-19 pandemic, healthcare providers were seeing the benefits of telemedicine, though at a much slower adoption rate. For example:

While these statistics showed the effectiveness of telemedicine visits, it wasn't until the COVID-19 pandemic that the true value of the virtual visit became widely recognized.

In February 2020, the CDC recommended social distancing at clinical facilities by using telemedicine to provide treatment whenever possible. Providers across the U.S. began using telemedicine to triage sick patients and provide virtual care. Beyond helping enforce social distancing, this type of triage had the added benefit of diverting the "worried well" out of our nation's emergency rooms. A study that came out before the pandemic showed that hospitals that could divert non-urgent cases away from the ER by using telemedicine saved $1,500 per patient while still providing high quality care.
Telemedicine uses video conference software over the internet to conduct virtual face-to-face healthcare visits. But OrthoCincy had been using this form of real-time audio-video communication well before the pandemic made these types of healthcare visits a necessity.
Joann states, "We've been using OrthoLive for the past four years and we have seen a big uptick in it ever since we went through the pandemic." For her practice, telemedicine makes sense because it reduces travel time for patients. 
One study showed, "Patients and families who use telemedicine for sports medicine appointments saved an average of $50 in travel costs and 51 minutes in waiting and visit time."
Another study showed telemedicine visits can save patients more than 100 minutes of their time compared to a traditional on-site visit.
OrthoCincy serves patients in a tri-state area of Indiana, Ohio, and Kentucky. This means the OrthoCincy patients may travel for miles to get to their practice. The costs associated with travel, parking, and time away from work, can be cumbersome. But telemedicine allows a patient to dial-up their doctor or nurse online, saving all the time spent traveling to a remote office. Even before the pandemic, Joann pointed out, "The patient might not be able to get into the office; or, there could be a concern that there might be an infection. This way they can call and get the appointment. They just do it through telemedicine services."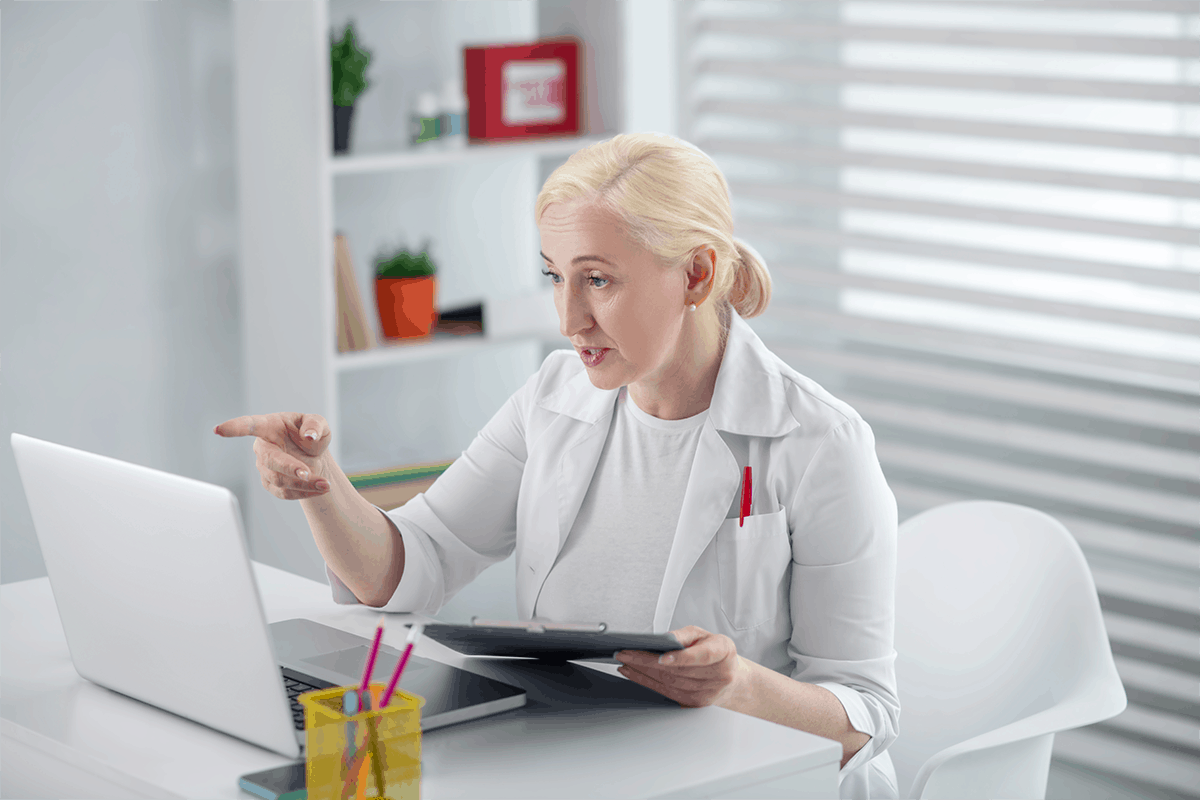 How Can an Orthopedic Practice Use Telemedicine?
OrthoLive's telemedicine application was designed by an orthopedic physician specifically for use in orthopedic practices. It is this specialization that makes the software so effective for doctors. As the CEO of OrthoCincy, Joann has seen first-hand how this intimate knowledge of the field of orthopedics makes for a better telemedicine software product. She says, "I think it's very important that the system was designed by an orthopedic physician because they understand what the needs are for that specialty." 
Yet you might wonder how orthopedics, which takes a very hands-on approach to patient care, could use the virtual visit to benefit patients and doctors. Typically, telemedicine is used in orthopedic practices for:
Consultations and care coordination between two clinicians 

Discussion of treatment plans

Elderly patients with mobility issues

Initial consults

Remote monitoring of patients

Routine postoperative patient checks

Review of pre-surgical test results

Second opinions

Sharing digital file images such as X-rays, CT scans, or MRIs for patient assessments

Simple or routine follow up visits

Wound checks
OrthoCincy has 28-physicians and nine-convenient locations in the Cincinnati, Ohio area. Patients traveling to their practice really go "over the river and through the woods," traveling hours from northern Ohio and the neighboring states of Illinois and Kentucky to receive treatment. These patients clearly benefit from a telemedicine visit that cuts the expense of traveling to a remote clinic if they simply do not have to. 
Joann says "OrthoLive is ideal for post-op and follow up treatments." She also sees clear value for doctors interested in sharing test results with patients or in a consultation with another provider. One click allows the doctor to send images across the OrthoLive telemedicine software. Some of the benefits for the practice include: 
The ability to see more patients more efficiently, which adds to practice revenue

A reduction in no-show patients, which can have a positive bottom-line impact

Higher patient satisfaction with faster visits and no reduction in care quality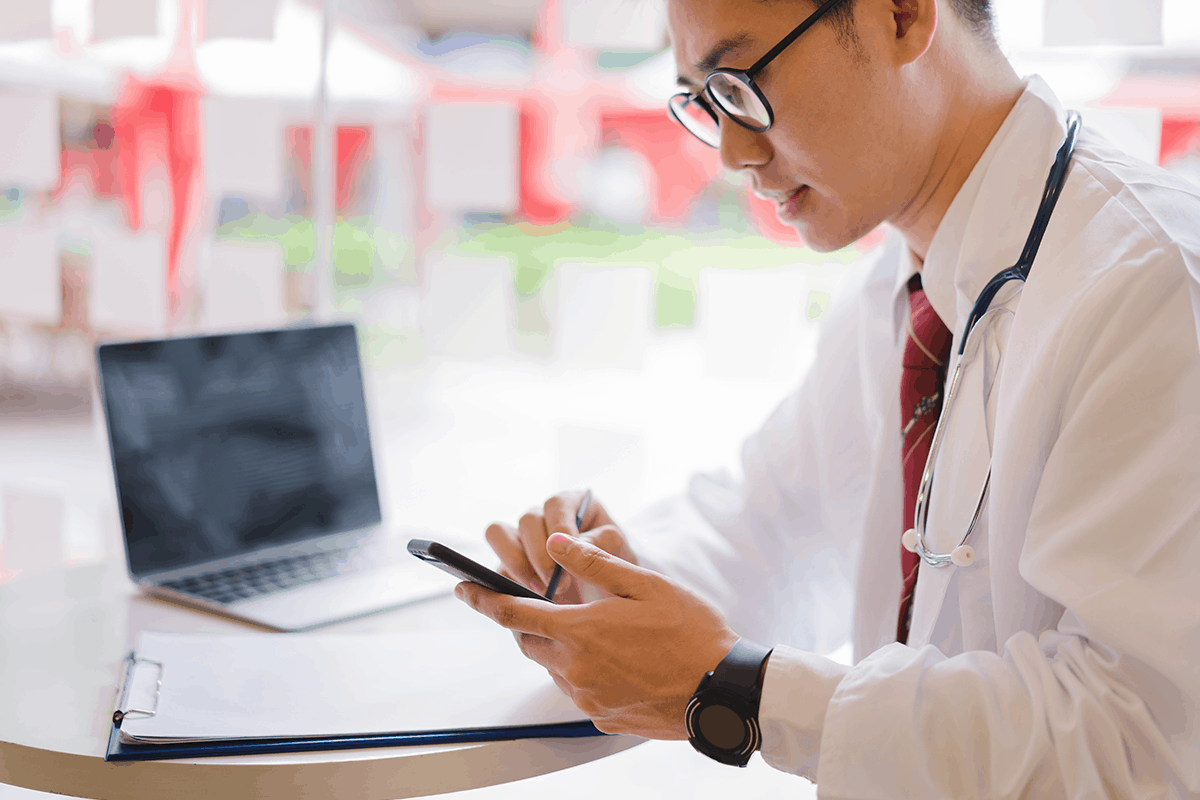 How Does OrthoLive's Telemedicine Platform Work?
OrthoLive offers a fully HIPAA-compliant telemedicine platform designed specifically for orthopedists and orthopedic surgeons. Doctors that subscribe to the service can leverage either the browser-based platform or the mobile app for patient visits. Both services can be fully branded with your practice logo and colors and consent form. OrthoLive also integrates with the practice EHR for a fully seamless experience from scheduling to the encounter to billing.