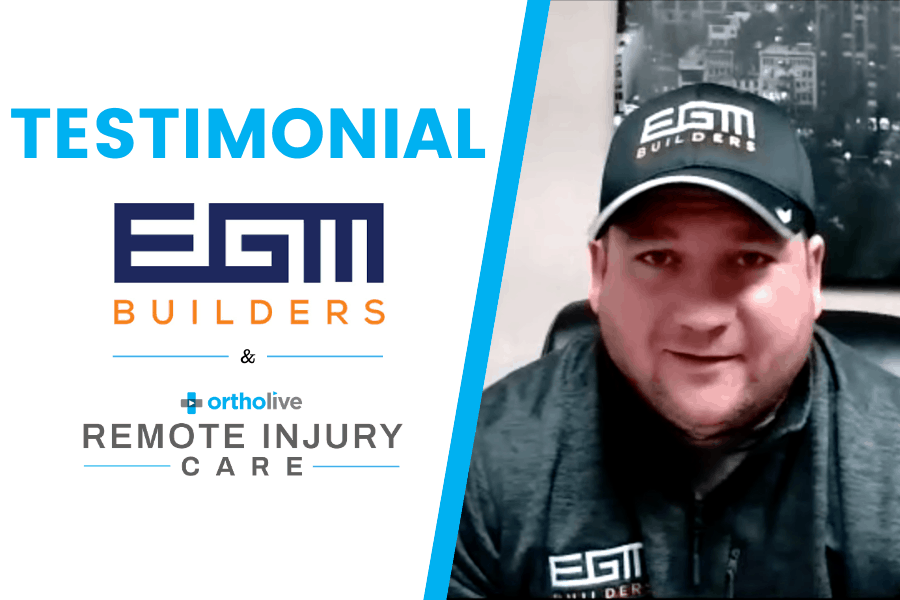 A workplace injury that keeps employees off the worksite can wreak havoc on your business. Dealing with the onsite injury, handling hospital and physical therapy, workers' compensation claims, and more can delay getting the employee back to work as quickly as possible. Companies spend more than $62 billion each year on workplace injuries that cause employees to miss six or more days a year. It's an extremely inefficient system but one company found out how using Ortholive Remote Injury Care is the quickest way to get employees back to work after a workplace injury while reducing their OSHA recordable events.  
Daniel K. is the Director of Safety for EGM Builders, a multi-state full-service general contractor with more than 200 skilled trade workers operating on the east coast. He states, "We use the OrthoLive Remote Injury Care program and it is excellent." Here's how EGM Builders saved money by using this worksite injury program to get their employees back to work fast.
What is Remote Injury Care?
OrthoLive Remote Injury Care gets employees back to work quickly and safely while reducing costs and minimizing lost revenue for the employer. This program uses telemedicine to virtually bring a clinician straight to the injured worker in real-time for an on-the-job assessment of any injury that occurs. 
Telemedicine uses telecommunications technologies on a digital device to connect your workplace with an on-call clinical provider. If an injury occurs on your job site, you simply make the call to OrthoLive for an assessment of the injury, triage, and treatment. 
Daniel commented on the built-in efficiency of using video conferencing technology to bring the clinical provider and employee together, "First of all, it gives us a way of triaging our guys on site, so we're not leaving that up to other people that aren't qualified. It's right at the jobsite." 
When an employee is injured on the job, the typical workflow is to send the worker to the hospital or urgent care. The problem is that the majority of these types of injuries really don't warrant a trip to the hospital. Overexertion, or muscle strain, is the number one cause of workplace injury in the U.S. Sending an employee to the E.R., often along with a workplace safety officer, is a disproportionate response to a minor injury. However, because employers simply aren't aware of the alternatives, they end up wasting time and money on a minor workplace injury. 
Daniel's team uses Ortholive Remote Injury Care as a more efficient way to handle on-the-job injuries, stating, "It takes a lot of stress and anxiety off everybody to be able to do it right there as opposed to going to a hospital and sitting there for one or two hours before they're seen."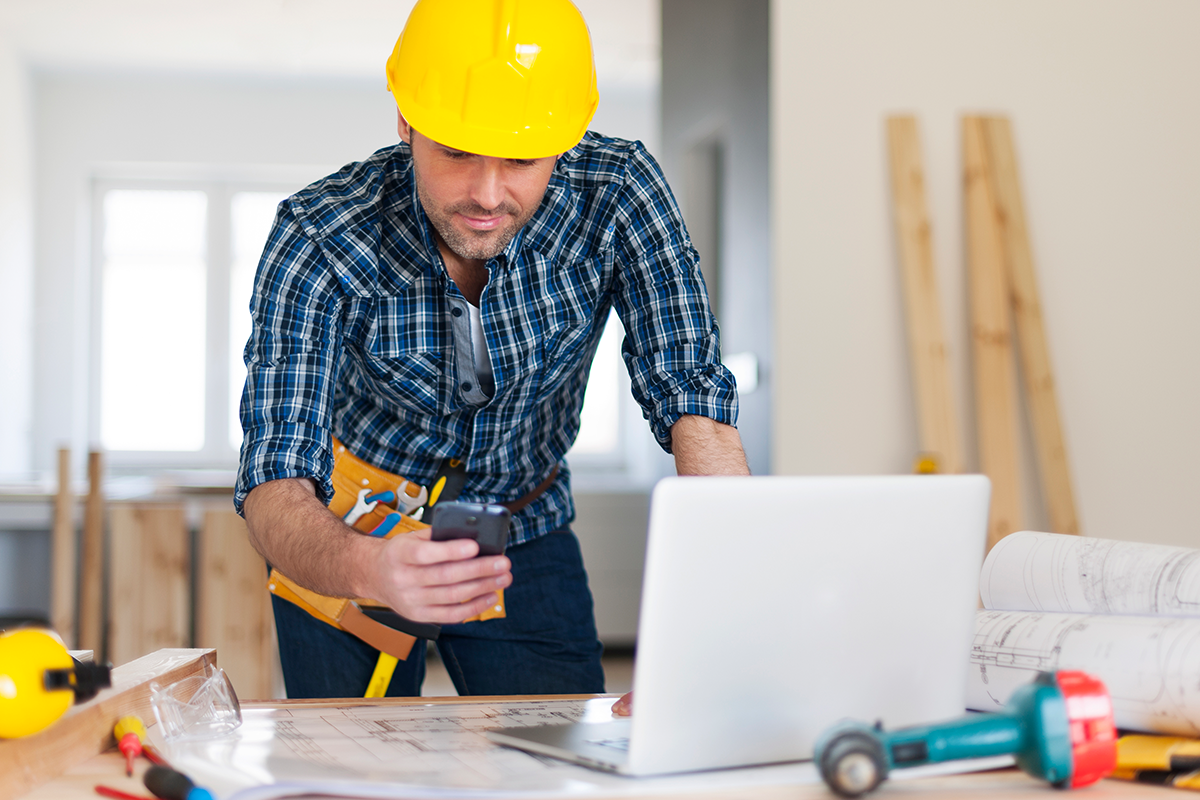 How Does Telemedicine Help with Workplace Injuries?
Telemedicine connects a clinical provider directly with the injured worker at the worksite. Instead of traveling to a hospital for non-urgent injuries, the worker or employer can access OrthoLive's on-call Remote Injury Care team on their cell phone, tablet, laptop, desktop computer or fixed workstation. The camera on the device can transmit images of the injury as the clinician does a visual exam by video conference. It's an immediate way to provide care to your valuable workforce.
 It's the immediate care that really helped EGM Builders take better care of their teams. Daniel points out, "We don't have to get to a hospital. Especially now with COVID going around. We're nervous about going places. Everybody's in there sick, coughing." He illustrates an additional benefit of telemedicine for today's workforce; keeping employees safe from exposure to a deadly virus. But the benefits of telemedicine extend far beyond the initial assessment of the injury.
 Returning to work is often unnecessarily delayed as the employer is shuffled between providers. Daniel explains it in this way, "With urgent care and hospitals what you'll notice is we send a guy and it's constantly 'Come back in a week.' They're constantly bringing them back in for check-ups to bill. With OrthoLive, it's great—we've had our guys back quickly and it's been so much easier doing it this way." 
 OrthoLive Remote Injury Care can bring the orthopedic specialist or physical therapist to the patient, instead of forcing them to travel unnecessarily to and from the hospital ER, to the specialist, to physical therapy. This eliminates treatment delays that frustrate your employee while costing you big money. 
 What kind of money can you save by using telemedicine to treat on-the-job injuries?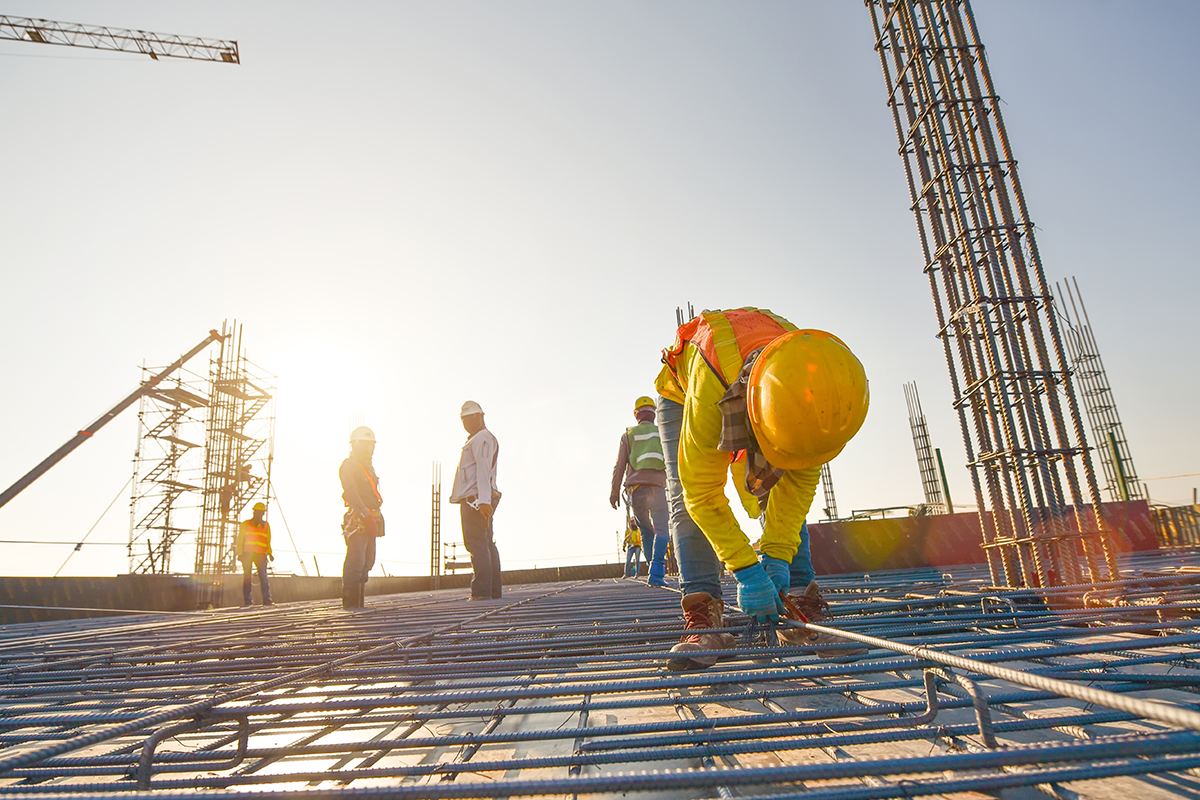 How Much Money Can Telemedicine Save on Workers' Compensation Costs?
We've documented a 75% to 80% reduction in costs for employers that leverage the OrthoLive Remote Injury Care program. Telemedicine technology allows employees to see an orthopedic specialist live from their job site where the injury occurred. Once a diagnosis is made, the employee can even use telemedicine visits with a physical therapist to check back in on their progress, conduct therapy sessions, and more, straight from their cell phone. Daniel points out, "We're getting our guys back so much quicker; that's the money savings. Even if it saves us two weeks, that's huge, instead of paying that guy to be on the couch somewhere." 
With today's technologies, employers have a choice. On-the-job injuries take a physical, emotional, and financial toll on employees who are responsible for out-of-pocket medical costs. It also places enormous strain on employers as they wait for their employees to be cleared to return to work. In addition to the costs of an OSHA-reportable event, the indirect costs for companies include lost productivity, team disruption, and even hiring temp workers to fill in for the injured employee.
OrthoLive has found a better way. By using telemedicine to connect your employee to a live network of healthcare specialists, you cut the time spent on an unnecessary trip to the hospital. The specialist can diagnose and treat the injury quickly, safely, and effectively. This cuts OSHA recordable events by skipping the ER for routine non-urgent injuries.  
Ready to calculate your savings with Remote Injury Care? Click here for our real-life calculator to find out how this service pays for itself.