[Webinar On-Demand] Maximize Revenue Post COVID: Telehealth for Ophthalmology
Join us for an in-depth discussion on telehealth for ophthalmology and discover how virtual visits can help maximize your practice's revenue during the "new normal" after COVID-19.
This on-demand webinar was recorded live and includes actionable tips to maximize revenue at ophthalmology practices, insightful case studies, and a Q&A session from attendees.
In This Webinar You'll Learn:
Tips to drive revenue through telehealth
How to implement telemedicine for post-operative visits
Why referrals via telemedicine can bring more eye care patients to you
Benefits and time savings opportunities for patients and ophthalmologists
Telemedicine can help you see more eye care patients in less time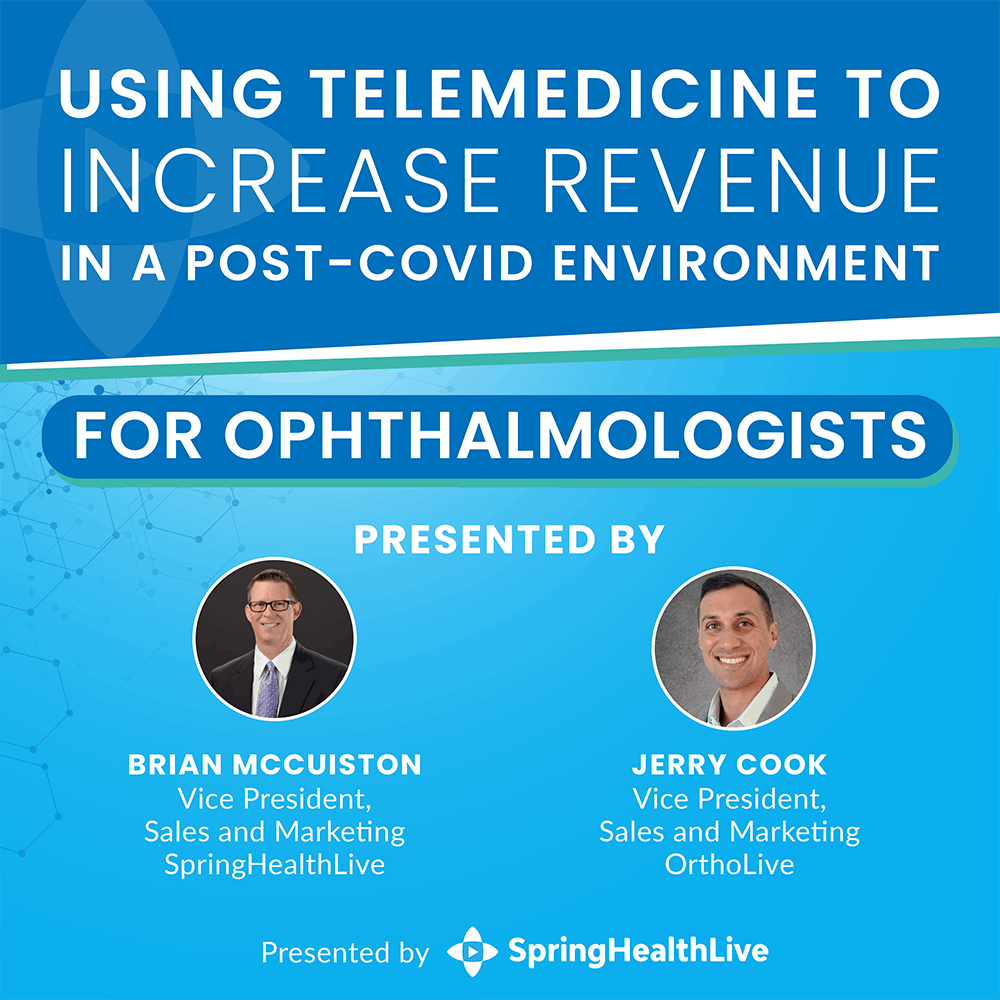 About Our Speakers
Caroline Kelly | Director of Patient Experience, SpringHealthLive
Caroline Kelly is an Ortholive Support team member who came on board in 2020. She is experienced in helping a diverse range of patients and practices use the Ortholive system and has helped implement strategic changes to make the patient experience smoother while running more effectively.
Corey Gehrold | VP of Client Strategy, Insight Marketing Group
Corey Gehrold is Vice President of Client Strategy at Insight Marketing Group. He has close to a decade of experience successfully marketing medical practices via traditional, virtual and inbound marketing methods. He enjoys innovative marketing, analytics and rooting for the Orlando Magic.