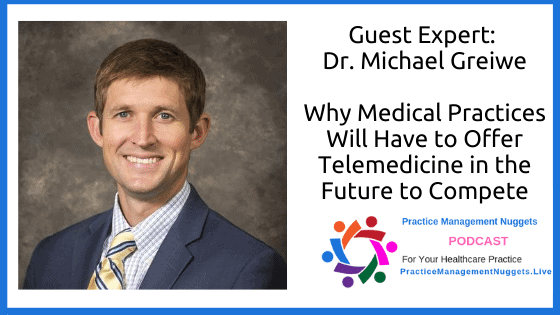 OrthoLive founder and CEO, Dr. Mike Greiwe, was featured on the Practice Management Nuggets Podcast to share how to increase your practice revenue, efficiency and patient satisfaction with telemedicine.
Tune in to discover:
How telemedicine is the next tool that is going to make the job easier for physicians and better for patients
Why it's a digital health misconception that patients don't want to use telehealth
The reason why patient access is the beauty and power of telemedicine
How to get your office processes in good working order so that you can confidently implement telehealth solutions
"So many more people are taking to telemedicine. The satisfaction numbers are excellent! We recently did a study and looked at what the patient satisfaction was like and 90% of patients want to do telemedicine again, " said Dr. Mike Greiwe.
Listen to the podcast here: