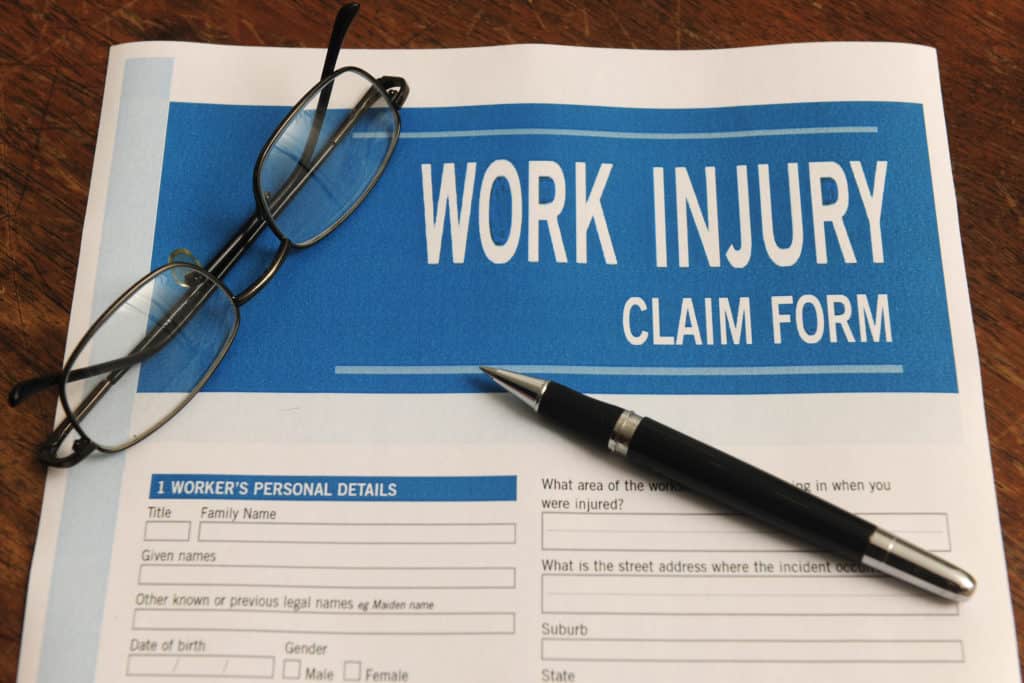 Workers compensation insurance covers more than 140 million American workers at a cost of about $95 billion annually. In most states, businesses are required to purchase workers compensation insurance with the goal of protecting both the employer and their employees in case an on-the-job injury occurs. The types of coverage required depend on state regulations.
Workers compensation is a necessary requirement; on-the-job injuries happen more than most people realize. The current statistics tell us more than three million non-fatal accidents happen every year, with the most claims stemming from occupations that include:
Manual laborers like construction or manufacturing teams.
Nursing aides who often lift patients as part of their regular duties.
Orderlies and attendants in a variety of business settings.
Janitors and building maintenance.
Tractor-trailer truck drivers.
Police officers and other first responders.
These occupations accounted for 20% of the away-from-work cases that are so common with workers compensation claims. Some of the most common types of injuries are orthopedic, including:
Repetitive motion injuries can strain muscles, ligaments, and tendons, causing back, knee, or shoulder impairment. Carpal tunnel syndrome is common along with vision problems from using the computer.
Reaction injuries such as slipping or tripping, or reaching to catch an object and causing a joint or muscle injury.
Overexertion including pulling, pushing, lifting, carrying, or other activities on the job.
In fact, 77% of all injury healthcare visits are related to musculoskeletal problems and we spend over $176 billion to treat these disorders. In the workplace, we lose more than 216.5 million productive days a year.
The biggest benefit of workers comp for employers and employees is the reasonable access to necessary medical care. But the current system of traveling to receive the initial diagnosis plus repeat visits for the physical therapy necessary to treat orthopedic injuries is creating an undue amount of time away from work. This costs employers million in lost productivity.
Employers seeking to ramp-up employee productivity while cutting costs should consider a new approach to long-term treatment of on-the-job orthopedic issues: Telerehab workers compensation services.
Telerehab and Workers Compensation
While telehealth has been around for years, the Claims Journal suggests that telehealth as physical therapy is the latest iteration of the technology impacting the workers' compensation industry. Telerehab offers physical therapy treatment in a virtual setting, delivered via digital technology wherever the patient may be.
It can completely eliminate the need for an employee to travel off the job site to receive care. Some of the kinds of services offered could include:
The physical therapy consultation.
Online exercise demonstrations.
Observation of job activities and consults on how an employee could change their behaviors to reduce physical strain.
Virtual workout supervision.
Remote patient monitoring with health or fitness trackers.
General communication between therapist and patient.
For employees, the benefits are clear: if treatment needs to occur into the evening or early morning, an on-demand telerehab visit could accommodate scheduling. Telerehab also eliminates the frustrations and cost associated with traveling for care. Telerehab is a highly flexible service that could cut down on no-shows and improve patient compliance. If patients are engaging in a remote home exercise program as part of a return-to-work effort, automated solutions or a PT consult could monitor their progress and provide important suggestions for improving the patient's approach.
While organizations such as the Veteran's Administration have been using telerehab for years, the Claims Journal points out that the workers' compensation community has been slower to get on board. Interestingly, the push to implement telehealth and telerehab is coming from the employers themselves, as they seek new ways to improve bottom-line productivity and cut costs.
There are signs that the workers' compensation industry is finally catching on; a survey last year said nearly half of the executives working in the industry think that telemedicine is about to have a big impact on the industry. The chief benefit they cited was the ability to use the technology to cut healthcare costs that are spiraling out of control.
Telerehab, Telemedicine Cuts Employer Healthcare Costs
An article in EHR Intelligence suggests that the widespread use of telehealth could save U.S. employers up to $6 billion annually. The data was based on a startling Towers Watson report that stated, "Even a significantly lower level use (of telehealth) could generate hundreds of millions of dollars in savings," but that, "Achieving this savings requires a shift in patient and physician mindsets, health plan willingness to integrate and reimburse such services, and regulatory support in all states."
Remote rehabilitation services for injured workers is poised to grow as a service line, offering the potential for both cost and time savings, according to Risk & Insurance. The article pointed out that several managed service providers and third-party workers compensation firms have recently launched telerehab services. Employers are sure to benefit from these programs by saving on travel time, employee time away from work, employee compliance, and faster RTW (return to work) outcomes.
Integrating Telehealth into the Workplace with OrthoLive
OrthoLive offers a turnkey workers compensation management support platform that can fully integrate into an existing workers compensation plan for pre-and post-claims. We offer post-accident telerehab as well as online preventative consultations and immediate treatment should an on-the-job injury occur. These services are offered in a low-cost subscription package that pays for itself quickly; we'd documented up to a 300% savings from traditional workers compensation offerings.
Common injuries that can be assessed remotely include sprains, strains, early carpal tunnel, and much more. Importantly, a remote triage process can determine whether a trip to the ER is imperative, or whether alternatives exist. This can cut down on the standard ER trip so common to evening and morning shifts. For workers that travel, including truck drivers, telerehab and orthopedic telehealth consults can provide a continuity of care missing from these active environments. For treatment to occur, the patient simply needs a digital device and a Wi-Fi signal.
Talk to OrthoLive about the cost and time benefits of incorporating telehealth and telerehab as part of your workers compensation' benefits packages. We can help.