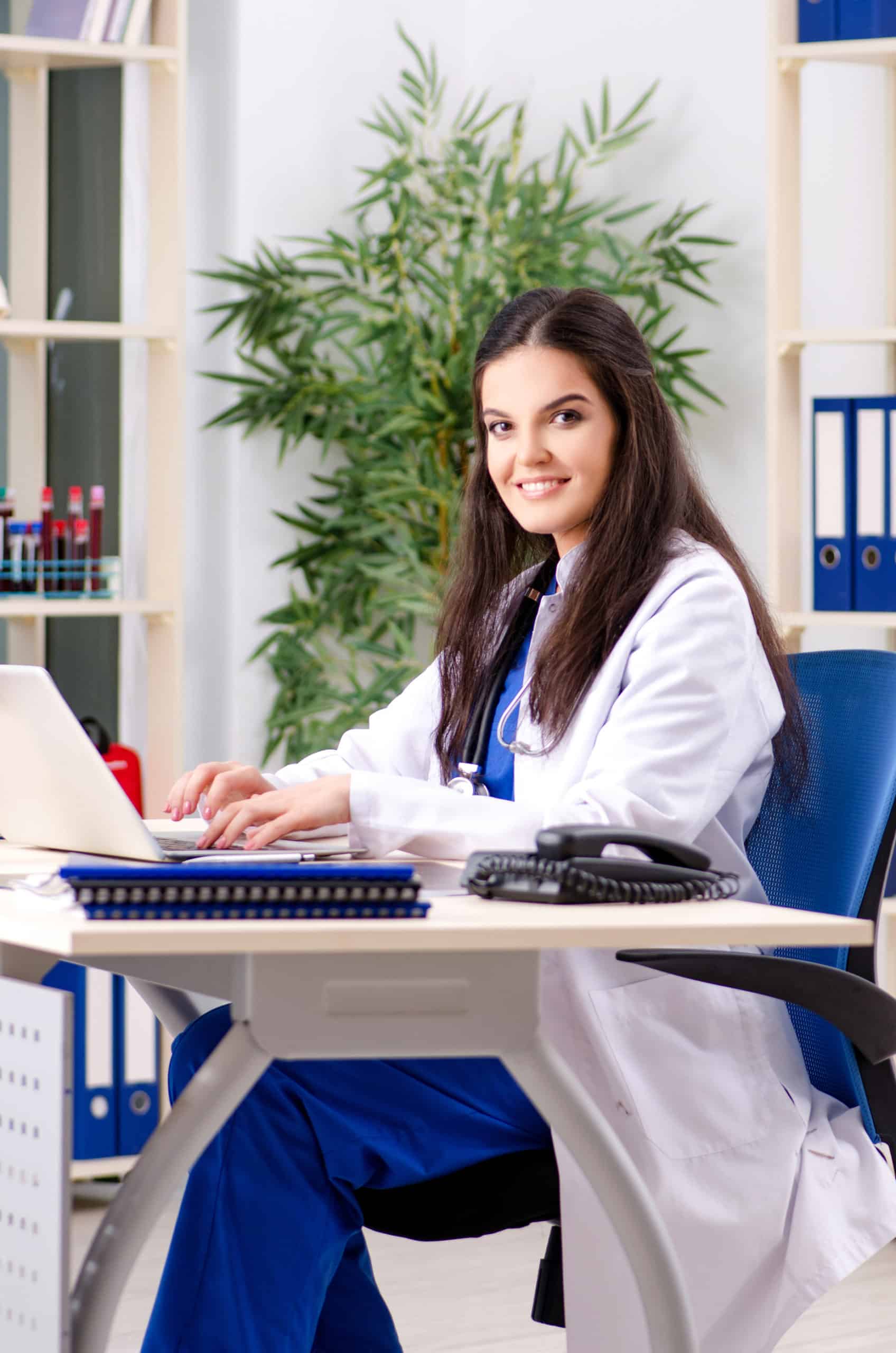 Telemedicine is now at the forefront of a transformation affecting doctors and the patients they serve. It has the power to affect care at every level, from pre-treatment consults to remote monitoring and postoperative treatment.
What's driving this shift is not only the exorbitant and rising costs of providing care but also access to that care is growing more problematic. It's common today to wait a week or longer to see a primary care physician; for some specialties, the wait is longer, particularly in rural communities. A recent study showed that patients travel an average of 34-minutes to reach their on-site medical appointment. Each visit tacks on another 11-minutes on average of waiting room time. The time spent traveling and waiting for treatment is a significant drain on patients, to the estimated tune of $89 billion in lost productivity and time off work. If these visits are for routine postoperative care, they may only spend a few minutes with a provider face-to-face.
Healthcare Dive says the dilemma of traveling and waiting, along with the time it takes to even get the appointment, hasn't improved in more than a decade. Ironically, the solution to these problems is as close as our smartphones. Let's examine how telemedicine can positively affect postoperative care and reduce travel and wait times along with the associated financial costs.
Telemedicine vs. Traditional Visit – Outcomes the Same for Postoperative Care
Last year, a study in the journal mHealth sought to examine the specific impact of telemedicine on postoperative treatment. While numerous clinical studies continue to be published on how the virtual visit can positively impact surgical care, routine clinical visits, and even proactive population health initiatives, this article sought to document the value of telehealth in postoperative care. The researchers noted that telemedicine in postoperative care, "demonstrated excellent clinical outcomes, enhanced patient satisfaction, increased accessibility along with reduced wait times, and cost savings for patients and health care systems."
In general, telemedicine continues to promote positive outcomes in several areas, including:
Improved access to care.
Reduced resource inefficiencies.
Decreases costs.
Today, more than 50% of U.S. acute care hospitals use telemedicine and the industry is expected to exceed $30 billion in revenues this year alone. The application of telehealth for postoperative care shows that clinical outcomes are at least as high as the traditional clinical follow-up. The mHealth study pointed out:
In elective low-risk procedures like laparoscopic and open inguinal hernia repair, laparoscopic cholecystectomy, parathyroidectomy, arthroplasty and pediatric urological procedures, complication rates generally range from 0 to 4.8% which are not statistically different from the complication rates following traditional clinical follow-ups postoperatively.
Too, non-elective procedures, such as those caused by orthopedic trauma have higher rates of complication. But a 2015 study showed that there was very little difference in patient outcomes when the postoperative visits were conducted via telemedicine for postoperative orthopedic care. A systematic review of the literature stated, "No studies have reported statistically higher complication rates with telemedicine visits when compared to complication rates in traditional clinical follow-ups."
How Can Telemedicine Be Applied in Postoperative Care?
For more than a decade, telemedicine has been used in three primary ways to provide postoperative care to surgical patients:
Scheduled follow-up visits.
Click here to read the study.
Routine monitoring.
Click here to read the study.
Management of postoperative issues as they arise.
Click here to read the study.
Recently, the application of telehealth for postoperative care as a replacement of traditional clinic visits has grown more popular. Automated messaging, online video conferencing, or a smartphone call is all growing in popularity.
One pilot study from 2017 tracked clinical outcomes when post-surgical wounds were monitored via a smartphone for appendectomy patients. One week after surgery, patients sent an image of their surgical wound to their clinician and completed a questionnaire. The wound histology was then analyzed by two independent physicians. On the eighth day, the patient attended a traditional visit with another physician and completed a satisfaction questionnaire.
The study found that the uses of telemedicine for postoperative wound care showed a sensitivity of 100% and a specificity of 91.6%. Further, there was agreement between the two types of evaluations (virtual and on-site) and 94% of the patients were pleased with the telemedicine visit. The study concluded:
The telemedicine-based follow-up, has proven to be feasible and safe for the evaluation of early postoperative complications. Patients reported high levels of satisfaction with the procedure. Telemedicine-based follow-up could become standard practice with the development of a specific mobile application.
Using telemedicine in postoperative treatment has also yielded effective results for:
What's startling to note is that each of these studies, despite the variances in patient treatment, disease modalities, or even the type of telehealth application used all showed positive outcomes. Using telehealth to monitor postoperative surgical patients reduced appointment no-shows, providing patients with improved and increased monitoring of their conditions. These studies showed that patient outcomes improved in every instance of telehealth use.
Patient Satisfaction and Telehealth Use
Patient satisfaction is increasingly an imperative for all types of care, and certainly for surgical and postoperative treatment. Telehealth, as a new tool in many settings, should certainly rank highly from the patient's perspective. But patient's report they are highly satisfied with remote postoperative treatment via telehealth. This satisfaction stretches across the fields of transplant, vascular, and general surgery. Whether the clinician leveraged telehealth applications for monitoring wounds, providing education and support, tracking vital signs, or medication adherence, the mHealth study noted consistently high patient satisfaction scores.
Further, the physicians themselves report a high level of satisfaction during the use of these tools. For example:
88% of urologists report being satisfied with video visits for radical prostatectomy.
Click here to read the study.
Providers report a 90% satisfaction rating for using telemedicine for postoperative burn patients.
Click here to read the study.
It's clear that telemedicine for postoperative treatment over the traditional office visit holds real potential to reshape provider workflows. Contact OrthoLive to find out how telemedicine could be used in your surgical orthopedic practice.