Telemedicine visits are predicted to surge this year, surpassing one billion encounters, according to CNBC. The coronavirus was the tipping point for many practices to finally embrace telemedicine services as a tool to provide care while protecting patients and providers with social distancing. The current pandemic, coupled with CMS waiving many of the restrictions on reimbursement for telehealth, pushed virtual visits into widespread mainstream acceptance.
For smaller practices, telemedicine services may still be a novelty that they haven't attempted. Specialty providers have lost revenue as elective services were postponed during the COVID-19 quarantine. Both primary and specialty care can benefit from the new CMS rules allowing virtual visits to be reimbursed at the same rate as traditional in-office visits. It is for all these reasons that now is a very good time to introduce a telemedicine service line in your practice. Here's how to prepare your practice for launching these services.
Four Steps to Telehealth
It's a stressful time for almost everyone, but particularly for healthcare providers on the frontlines of the pandemic. Launching a new service line during an unprecedented time of crisis may seem challenging, but in fact, there are four primary steps to initiating telemedicine services in your practice. Let's review them.
Understand the patient profile for telemedicine services.
Select a telehealth app.
Prepare your workflows for telemedicine services.
Let your patients know you offer telehealth.
Understand the patient profile for telemedicine services.
The first step toward launching a new service line is to consider your target audience.
Telehealth has served an important purpose during the COVID-19 pandemic by bringing doctors and patients together virtually while lessening the risk of exposure to the virus. But the tool has also served an important role for providers seeking new sources of revenue at a time when most elective treatments have been postponed.
If your practice is launching a telehealth app consider the type of clinical encounter where it would work the best. CMS waived requirements that virtual visits only should be used for the established patient. However, private payers or state regulators may still have these rules in place. For the primary care provider, a telehealth service line may work best for routine patient exams or for triaging COVID cases. A specialist may use the tool to treat chronically ill patients that need more regular care.
Determining the right business case for telemedicine services requires consideration of the ideal patient and patient encounter before you launch the virtual visit model.
Select a Telehealth App
Finding the right telehealth app shouldn't be difficult; there are now dozens to choose from. Some of the criteria we recommend for the best telemedicine apps include:
HIPAA compliance: Last month CMS temporarily waived the HIPAA compliance requirement for telemedicine applications. This allowed healthcare providers to use commercial applications like Zoom or GoToMeeting for video conferencing with their patients. We strongly advise against selecting a non-HIPPA compliant telehealth app. The last thing you want is to switch services after your telemedicine practice is underway. If CMS reinstates the HIPPA rules and your vendor is non-compliant, that adds risk for your practice.
Integrated with your EHR: Adding another layer of complexity to your practice is exactly what most doctors don't want. Look for a telehealth app that can integrate seamlessly with your existing practice technologies for better scheduling, billing, and patient record-keeping.
User friendly: A telehealth app like OrthoLive was designed exclusively for orthopedic providers by an orthopedic surgeon. The application features patient permissions built right into the app and a workflow created with patients and providers in mind.
Configuration and "white labeling": The best telehealth applications allow you to brand the tool with your practice logo and allow for some workflow customization for ease of use. 
Prepare Your Workflows for Telemedicine Services
Scheduling
Telemedicine should complement your existing service lines, not disrupt practice workflows. Determine how telehealth will fit within your practice. Will scheduling occur during specific times during the day, after hours, or will a secondary virtual service line run concurrently with in-office visits. If you have providers in quarantine, could they offer virtual visits if they are asymptomatic? How will patient scheduling physically occur? Many telehealth apps handling scheduling online and can sync with your EMR or practice management platform. Work with your telehealth app vendor to determine the physical workflow for patient scheduling.
Equipment/Visits
Identify a room within your practice, or perhaps the clinician's home office where a quiet, professional visit can occur. Before each appointment, check what is in the patient's field of vision behind and around the provider. Pay close attention to the professional nature of the setting and the provider's attire, just like any healthcare visit. But also make sure the room is lighted properly so that the clinician's face can be seen clearly. The light source should remain in front of your face, not behind you. Draw the blinds or curtains so the backlighting isn't too bright.
If you're using an external camera, it should be mounted so the clinician can make direct eye contact on a direct line into the camera. If you're using an integrated camera, make sure your computer is up-to-date with the latest microphone, speakers, browser, and software. Also, test your Internet upload and download speed to be sure you have at least 10 Mbps to minimize connection issues. Finally, practice a potential encounter with your staff before attempting your first telehealth visit.
Billing
CMS recently enacted parity rules for telemedicine services. They also waived the originating site rules. Click here to see the CMS fact sheet. However, you should check with individual payers to determine how telehealth is covered and how you should bill for these services.

Let Your Patients Know You Offer Telehealth
Marketing your new services is the final step toward initiating telemedicine visits. Here are several ideas to market the service:
Change your office voicemail message to update patients on how to schedule a telemedicine visit.
Update your website with a banner "Now offering telemedicine appointments." Add a clickable link on your website that connects with your telehealth app.
Announce the service on social media.
Send an email, text, or letters to patients introducing the service.
Put signs in your office and add a flyer to patient history forms in your waiting room.
Train staff to discuss the benefits of telehealth with your patients.
Launching Telehealth in Your Practice
Launching a telemedicine service line does not have to be a complicated or expensive undertaking. OrthoLive has dozens of practices just like yours on our service. We offer an orthopedic-specific online telemedicine app that is secure, low-cost, and HIPAA-compliant. For orthopedic providers, our application works well for post-surgical care, rechecks, and routine exams. Our app has been hard at work during the COVID-19 crisis, keeping doctors and patients safe while extending care into the patient's home. If you're an orthopedist considering telemedicine, contact us for a demo today.
How and Why Use Telemedicine?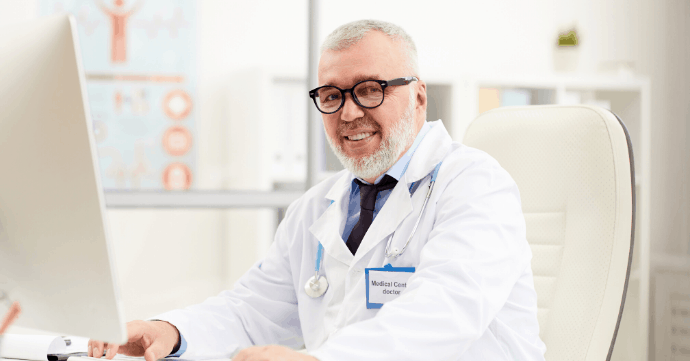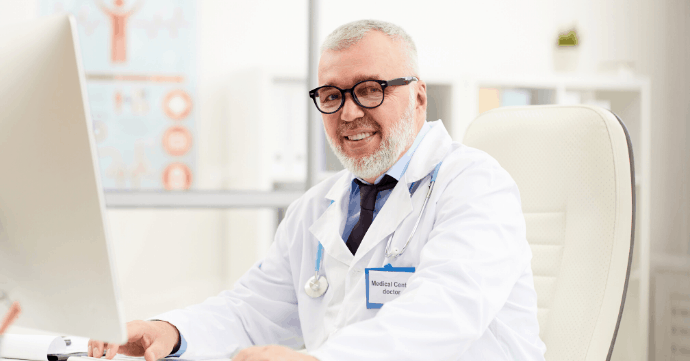 Why have these providers gratefully accepted what some would consider a "disruptive" technology? The answer is the same, whether it's a more effective medication recently approved by the FDA, a revised orthopedic practice designed to decrease inpatient stays, or virtual visits; these are necessary practice improvements at a time when every visit should add "value." Becker's Spine Review notes that one of the biggest trends hitting orthopedic practices in the coming years will be declining reimbursement. Telemedicine applications allow orthopedists to streamline services in a way that benefits both the quality of patient care and the overhead of their practice.
When viewed in this light, adoption of a cloud-based subscription telemedicine application designed especially for the orthopedic practice not only makes sense – it's a market-driven necessity.
Now that you can visualize the use of telemedicine in your practice, isn't it time to see an OrthoLive demo in action? Contact us today.