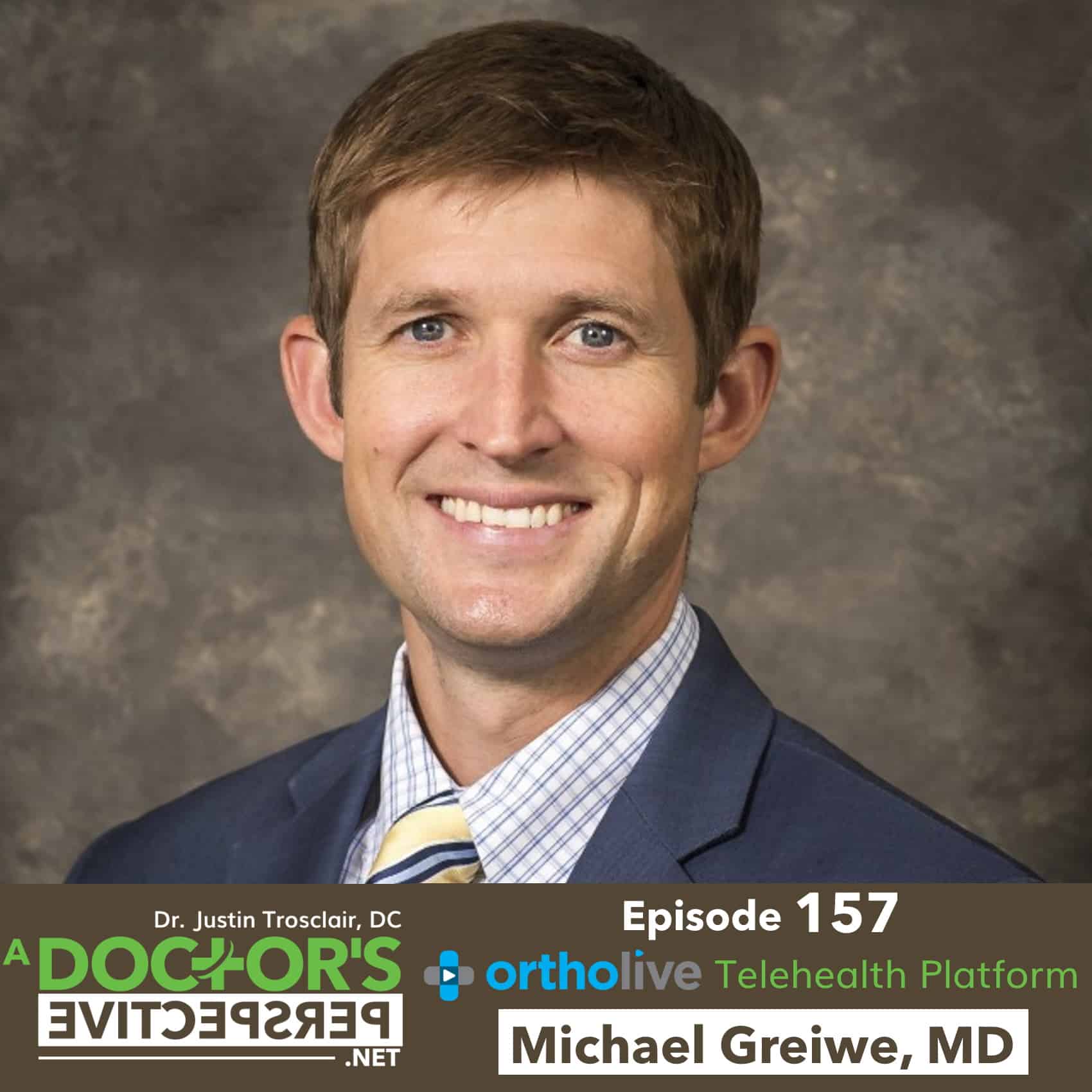 OrthoLive founder and CEO, Dr. Mike Greiwe, was featured on A Doctor's Perspective Podcast with Dr. Justin Trosclair to share how telemedicine is shaping practice workflow in today's environment and what can be done to help even more patients in need.
Tune in to discover:
How telehealth is a convenient way for patients to see their physician
The way telehealth helps patients see physicians from different parts of the country
Marketing strategies to bring your website up to the forefront
Understanding the importance of the mental side of recovery post-surgery
The importance of balancing work-life and family-life
"If you want to reach more people and you want to help more people, you sometimes have to be the creator. You have to be able to go in and create the thing that's going to make things better for people. You didn't invent the computer, but you certainly can make processes and systems better, and I think we're going to ultimately hopefully help people with telemedicine," says Dr. Greiwe.
Listen to the podcast here: