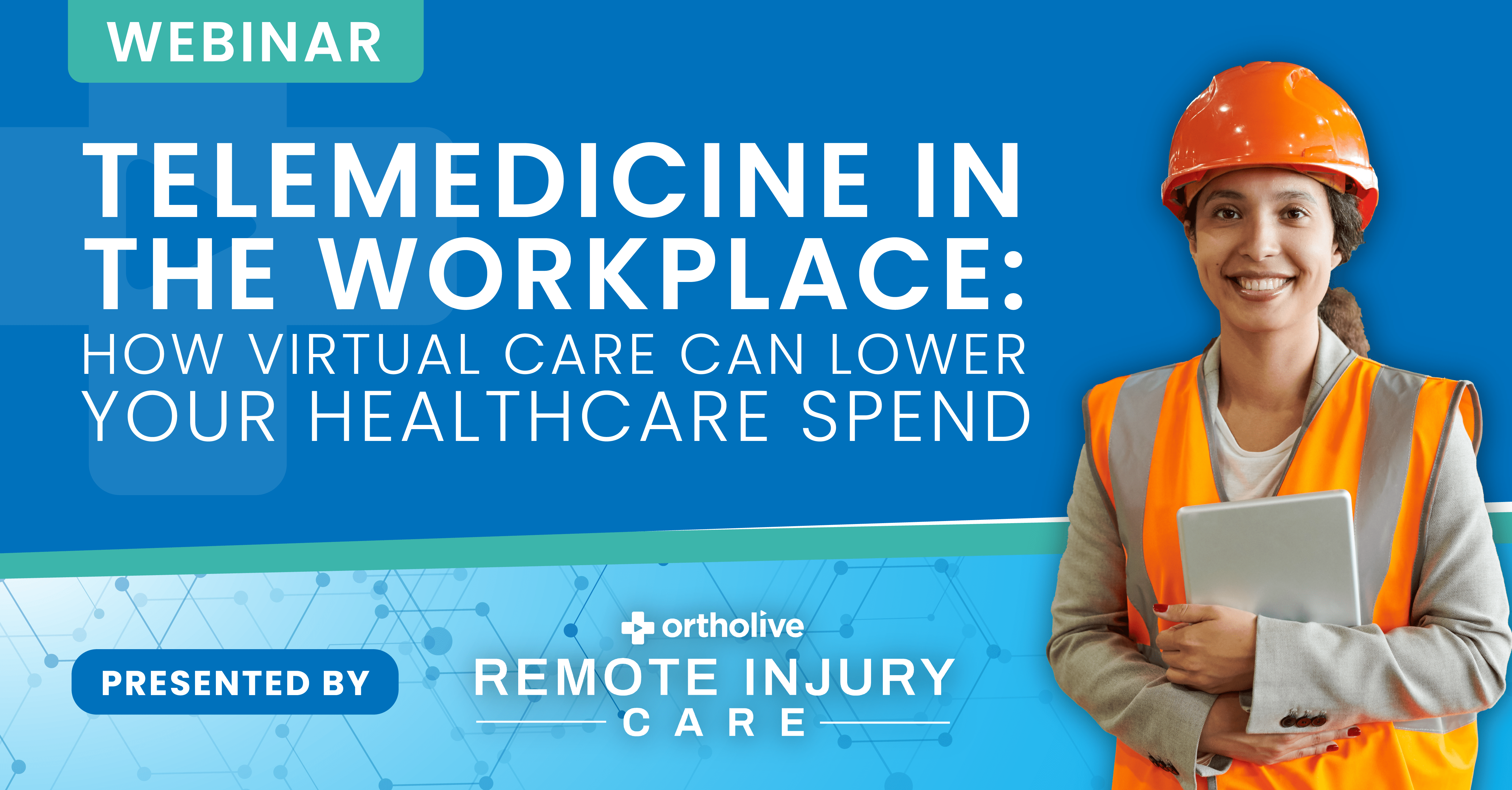 Did you know musculoskeletal injury costs are the primary drivers of healthcare spending in the U.S.?
As an employer, how can you reduce this cost?
Join us for an interactive webinar and Q&A session featuring real-world data, actionable tips and key tactics to lower your employee healthcare spend presented by Michael Greiwe, M.D., orthopaedic surgeon and founder of OrthoLive Remote Injury Care.
In This Webinar You'll Learn:
How new telemedicine models are demonstrating success in driving down healthcare costs and taking better care of employees
Why the current injury care system fails employers
Ways employers of all sizes in all industries can reduce OSHA recordable cases
Who Should Attend?
Employers in the construction, food production, healthcare, logistics/trucking, manufacturing and retail industries
Safety managers and directors
HR specialists