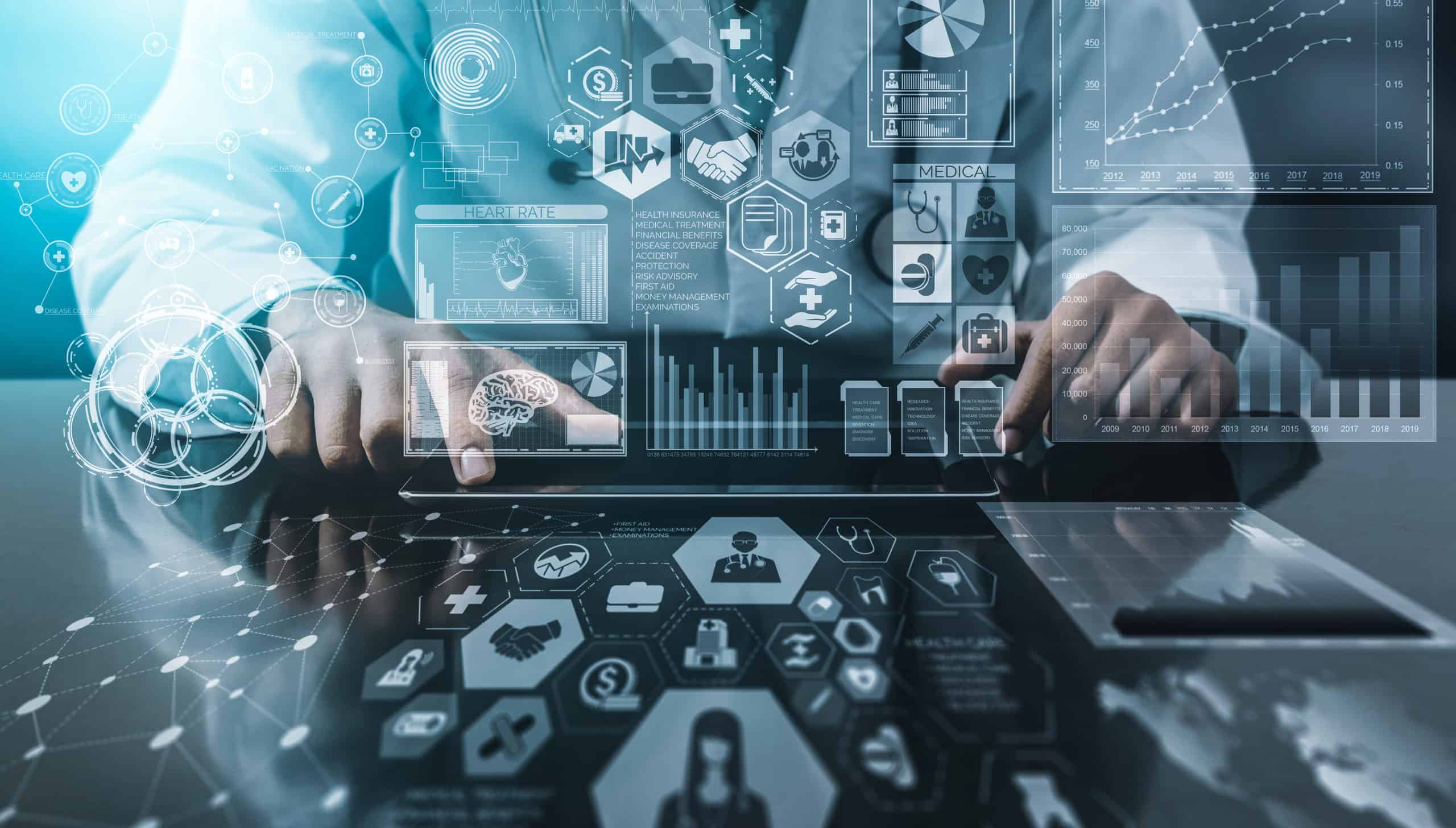 Medical Economics reported this month on a new survey just released from America's Health Insurance Plans (AHIP). AHIP is a national organization comprised of U.S. insurance companies from both the private and public sectors. The advocacy group just polled their members and found that virtual care is not only now widely available to most patients via their health plans, "payers are increasingly offering virtual services not only to provide convenience, but to enable providers to manage care for specific patient populations, such as complex chronic care patients, rural patients, or those with mobility issues."
Importance of Virtual Care
AHIP is well aware of consumer use trends that show healthcare customers are using smartphones regularly and have come to expect the convenience of these digital technologies. Telehealth has already proven effective to help patients with chronic care needs, rural patients, patients with mobility issues, and more. These tools have been documented to reduce hospital readmissions and help with population health management initiatives. These are all reasons why insurance providers are offering virtual healthcare to their insured patients and why the AHIP expects this trend will continue and increase in the future.
To track these trends, AHIP issued a survey to its members and concluded, "Virtual care is widely and readily available to most patients through their health plans."
Types of Care Handled Virtually
AHIP said nearly 100% of all the plans they surveyed are placing increasing emphasis on virtual care for their members. 94% of their private insurers and 92% of Medicare Advantage plans offer telehealth services, along with 93% of Medicaid managed care plans either offer or are planning on offering a virtual care option to members. AHIP suggests there are all kinds of conditions that can be handled via a virtual visit. Virtual visits can provide care in three categories:
Assessment/diagnosis
Treatment/care
Monitor/Medication management
The study indicated that commercial payers most often offer virtual visits in three primary medical specialty areas:
Acute care
Behavioral health
Dermatology
Some interesting findings on the commercial side of the insurance industry included:
80% of all commercial insurers use virtual healthcare for the treatment/care of acute care conditions.
84% of commercial insurers use telehealth to provide treatment for behavioral health issues.
77% of commercial payers use telemedicine for patient monitoring or medication management.
The survey also showed Medicare Advantage plans use telehealth in the following ways:
91% of Medicare Advantage plans offer telemedicine for treatment of acute care conditions.
64% of these plans use telehealth for the assessment and diagnosis of dermatological conditions.
91% use telemedicine for the treatment and care of behavioral health conditions.
Finally, the survey looked at Medicaid public plans and found that 100% of these providers use telehealth to diagnosis pediatric patients. One can imagine the importance of a virtual visit for those middle-of-the-night crises that often crop up with young children. But 92% of Medicaid plans also use telemedicine for diagnosis of acute care conditions, along with 92% using virtual care for both treatment and remote monitoring.
Why Do Insurers Use Telehealth?
"Improving patient outcomes and enhancing access to care are key reasons for virtual care adoption."
From the AHIP survey
AHIP member organizations say that improving healthcare outcomes, cutting costs, increasing access, and making care more convenient are the general goals of any virtual care initiative. But the study highlighted specific goals, in order, that drove their deployment of teleheatlh tools to their insured members.
Commercial payers top three list of priorities included:
Increase patient engagement.
Increase patient satisfaction.
Simplify patient experience.
Commercial insurers also cited the following goals:
Expand behavioral healthcare access.
Reduce the cost of care.
Increase their competitiveness in the market.
To measure ROI.
Expand access to general medical care.
Medicare Advantage plans had similar priorities, including:
Increase patient engagement.
Simplify patient experience.
Expand behavioral healthcare access.
These plans also stated their goals included:
Expanding access to general medical care with telehealth.
Improve healthcare outcomes.
Ensure data security.
Improve the quality of care.
Expand access to specialty care providers.
Finally, Medicaid expressed some of the same priorities as their private and public counterparts:
Increase patient engagement.
Increase patient satisfaction.
Simplify patient experience.
Other goals included:
Expanding access to behavioral healthcare.
Expanding access to general medical care.
Improve health outcomes.
Improve the quality of care.
Expand the benefit offerings of insured patients.
The study highlighted that "The vast majority of health insurance providers recognize the multi-faceted value virtual care brings to patient and providers."
Providers, whether commercial or public, all stated they saw the value of virtual care across patient encounters. The value of telehealth included:
Expanding the insurers ability to provide quality care to more members.
Broadening provider networks by offering more flexible clinical encounters.
Reducing wasteful, unnecessary care, including expensive care.
Service as the entry point for members to be funneled into onsite traditional visits, specialty care, and more.
A tendency for customers who used the service once to use it again.
A cost-effective alternative to in-person office visits.
But the study also noted some of the barriers to telehealth usage, including:
Difficulties initially engaging customers that had never used telemedicine to try the service. 87% of commercial payers and 91% of Medicaid managed care providers said that engaging their members in this new type of service was a challenge.
Medicare Advantage plan providers noted the difficulties inherent in rolling out a virtual care strategy with a regulatory landscape not fully caught up with the demand for the technology.
The study concluded:
Virtual care has emerged as a new platform that improves access by removing traditional barriers to healthcare such as distance, mobility, and time constraints. For certain conditions, virtual care is as effective as in-person visits with potential for cost savings, real benefits to provider efficiency, and better management for chronic conditions.
To read the full AHIP survey, click here.
The AHIP study confirmed what our team has seen at every patient encounter; telehealth is a cost-savvy, secure, and effective method of care delivery that improves patient outcomes. If you are an orthopedic provider ready to offer these services, we have the application to launch your telehealth practice. Call now to get started.