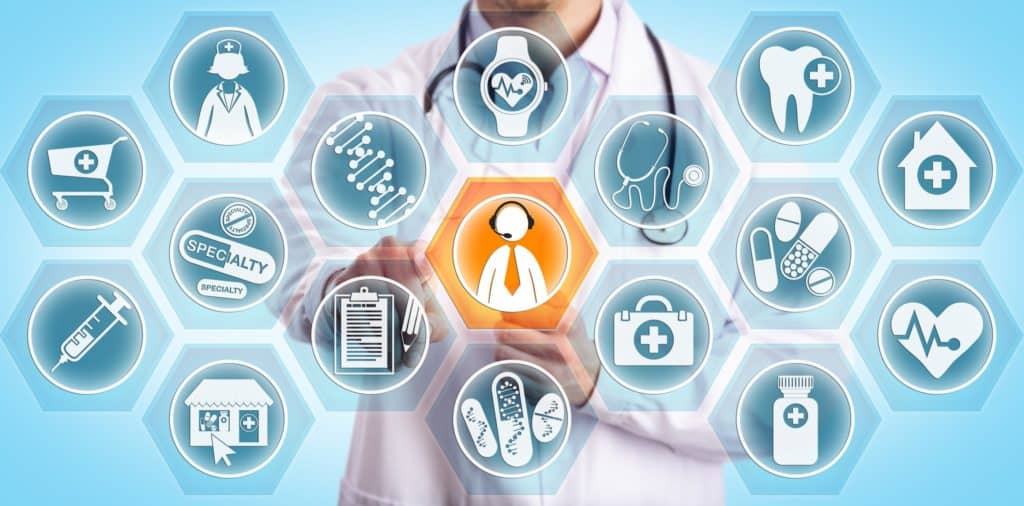 Telehealth is becoming institutionalized in the medical practice. While we know the service, which uses digital technology to connect clinicians and their patients is increasing, all signs point to the normalization of this practice in the coming years.
If your practice has not adapted to the use of digital technology, here are some of the trends that will impact your efforts to build a business based on serving patients in the future.
Claims Data Shows Increase in Telemedicine Usage
FAIR Health recently released a white paper on the locations of healthcare service delivery around the United States. It particularly tracked new care delivery models, such as the digital service offerings found in telehealth.
Their study analyzed 25 billion private claims records to create a baseline on demographics, utilization trends, diagnoses, procedures, and costs. The data showed that from 2011 to 2016, telehealth usage increased exponentially by 960% in rural areas, 629% in urban locales, and overall, by 643% nationally.
The study also determined that usage of these tools in urban areas took a big jump, even over rural areas. They determined by 2016, five states led the nation in telehealth adoption:
California
Massachusetts
Minnesota
South Dakota
Texas
In 2016, the age brackets for the highest telehealth usage rates were most closely associated with those aged 31 to 60 years old, who led the market in 56% of all telehealth claims. The biggest volume of claims came from mental health disorders followed by acute respiratory infections.
Understanding these numbers is crucial for clinical providers and administrators, who increasingly seek ways to create competitive differentiation in a crowded marketplace. To date, all data points toward the increasing utilization of digital technologies to deliver care.
Telehealth Trends and Your Practice
Across the country, providers are shifting the care paradigm toward telehealth. Some of the trends influencing this shift include:
All of these trends point toward increased usage of telemedicine tools as a standard for care delivery in the future. OrthoLive offers orthopedic practices a way to use telehealth technology to improve their clinical delivery, practice overhead, and work/life balance. Talk to our team today.