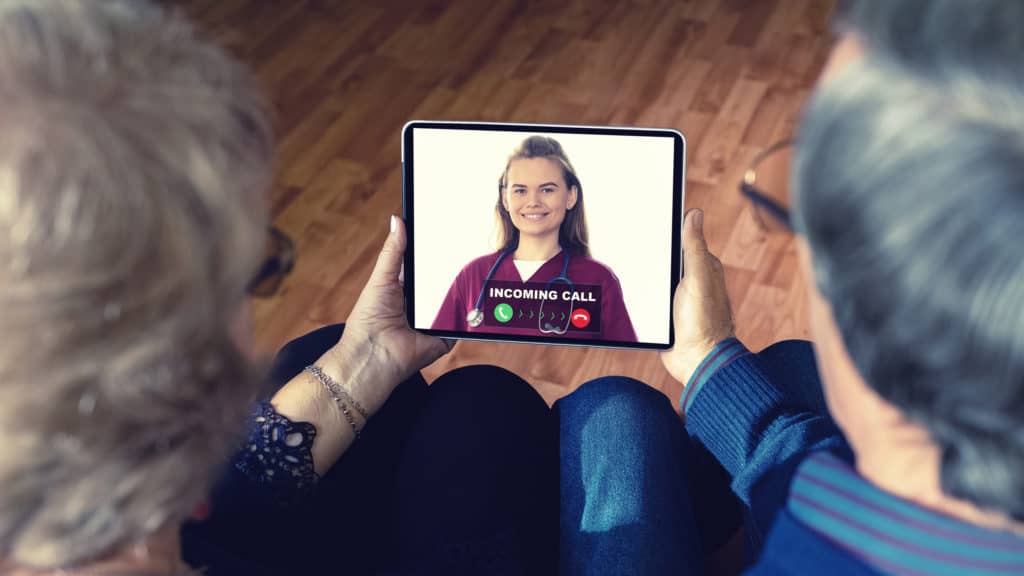 Patient convenience is now the number one factor when choosing a clinical provider. This makes telemedicine an increasingly attractive offering as providers seek to grow their practices. It's not that patients don't prefer the face-to-face visit, but the wait times to make those appointments are on the rise. Then there's the waiting room time spent before actually seeing the doctor or nurse practitioner. With provider shortages looming these numbers will only increase.
Like the urgent care and minute clinic migration from a few years ago, it's predicted that more patients will choose telehealth over the more traditional office visit. As more providers launch telemedicine service lines, how will this change the patient experience? Can an e-health service offering keep your customers satisfied?
Studies Show Convenience Number One Factor in Choosing Care
Patient demand is forcing change on healthcare providers. It's impacting the sanctified relationship between provider and patient by inserting a digital screen between them. But how is this different from the EHR tablet in front of most clinicians today?
Today, nine in 10 healthcare organizations offer telehealth. This is in response to the growing reality of high costs and provider shortages, but also consumer demand. Three significant studies came out recently showing that patients choose clinical care primarily based on its convenience:
These studies all illustrate the importance of a telemedicine offering in response to these trends. The latest surveys also show patients increasingly comfortable with telemedicine. Healthcare IT News reports more than half say online tools have strengthened their provider relationship; and they say they want more access to these tools, not less.
These findings seem like a green light for clinical providers to increase patient access by offering a telemedicine option. But pundits worry these tools will negatively affect the doctor-patient relationship. How will telemedicine change the one-on-one office visit that we've come to expect from our healthcare delivery team?
The Doctor Will See You Now—Online
The question is not "if telemedicine," but "when," as reimbursement restrictions lift, providers commit to new digital service lines, and patients grow to accept these tools. But we stand on a precipice of change affecting the very heart of service delivery and that leaves many healthcare providers wondering how virtual care will affect patient interactions.
Ironically, it's our patients saying they want these tools. Healthcare IT News says:
"Americans want technology to play a larger role in the future of their healthcare by helping them find care easier, communicate with their doctor more efficiently,
and aid in diagnosis or treatment."
But what happens to the trust relationship found in the doctor-patient relationship when the discussion is transmitted electronically? One study asked, "How is it possible to convey affection, understanding, commitment, compassion, human warmth at last - without looking into the patient's eyes?" when conducting a telehealth visit?
The American College of Physicians (ACP) recently took steps to reinforce the traditional bond between clinician and customer in the seventh edition of their ethics manual. In this edition, they tackle the ethical considerations of the patient experience as digital technologies move to the forefront of the care:
"Some aspects of medicine, such as the patient-physician relationship, are fundamental and timeless. Medicine, however, does not stand still—it evolves. Physicians must be prepared to deal with relevant changes and
reaffirm what is fundamental."
The manual suggests that the patient experience will not substantially change during a virtual visit and that these visits "can establish a patient-physician relationship through real-time, technically appropriate audiovisual technology." However, the Center for Telehealth & e-Health Law says only 31 jurisdictions explicitly permit the doctor-patient relationship to establish during an initial telehealth visit. The ACP says that the doctor must still establish the relationship following the same standards of care found in the in-person visit. The ACP also states that prescribing based only on an online or phone-based consultation does not follow acceptable care standards.
Becker's Hospital Review covered the new ACP standards and spelled out three tenets for the patient experience when interacting with doctors via telehealth:
There must be a valid patient-doctor relationship when delivering care. This could be established before or during a real-time telehealth visit.
The same standards of care that govern an in-person visit should apply during the telehealth visit.
Telemedicine increases access to care. This benefit must be weighed against risks such as misdiagnosis, a loss of personal interaction, a lack of physical communication, and issues related to continuity of care that could occur.
The reality is that telemedicine was not designed to supplant the traditional face-to-face visit, instead, to enhance it. Press Ganey says that high-quality care and caring are possible with telemedicine:
"Increasing access to high-quality health care and improving health outcomes are key to ensuring an exceptional patient experience. By adding telemedicine programs to their service lines, a growing number of health care facilities are accomplishing these goals, and more."
Given that the majority of patients today seek increasing convenience when selecting a provider, telemedicine offers a way to bring healthcare to the patient. This can not only meet our customer expectations and improve their experience but also provide high-quality care at a time when doctors are in shorter supply.
The human aspect of medicine will not be replaced by a technology screen and the doctor will still make decisions impacting patient care by phone, computer, or in person. Telehealth will not inhibit the patient experience; instead, it will enhance the existing trusted relationship between provider and patient.
OrthoLive would like to speak with your team about how to improve the quality of your patient experience with telemedicine. Start the conversation by giving us a call.