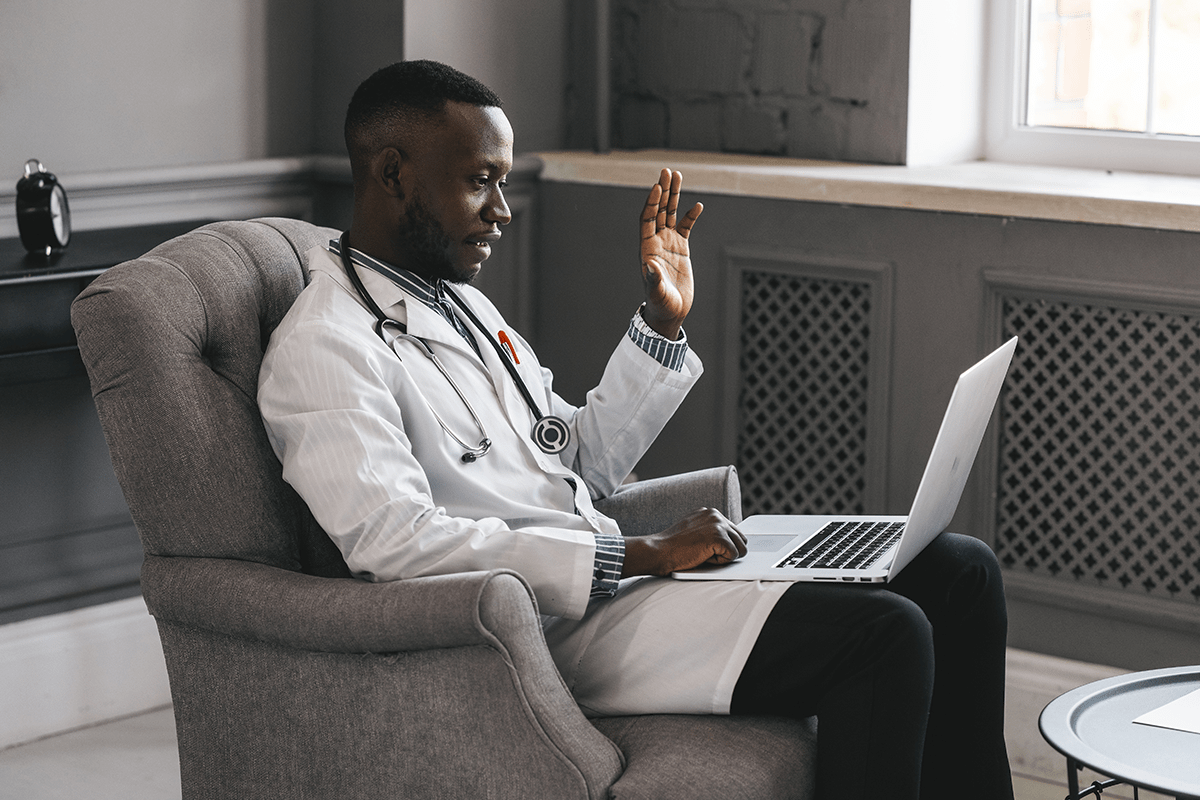 According to Health Affairs, 30% of U.S. general acute care hospitals serve 60 million people in rural communities. With around 25-beds on average, these facilities frequently feel the sting of tight cash flow In fact, between 2011 and 2017, median overall profit margins declined for all rural hospital types except for non-profit critical access hospitals (CAHs). During this same period, the profitability of urban hospitals increased.  
The COVID-19 pandemic put additional strain on these providers. Already struggling with tight margins, they were inordinately affected by the reduction in elective and preventative procedures stemming from, at first, community lockdowns, and secondarily, a population under quarantine and reluctant to seek non-urgent care. 
As a new wave of COVID-19 affects these communities this fall, how can telemedicine help rural hospitals survive and keep revenue flowing?
How are Rural Healthcare Providers Coping with COVID-19?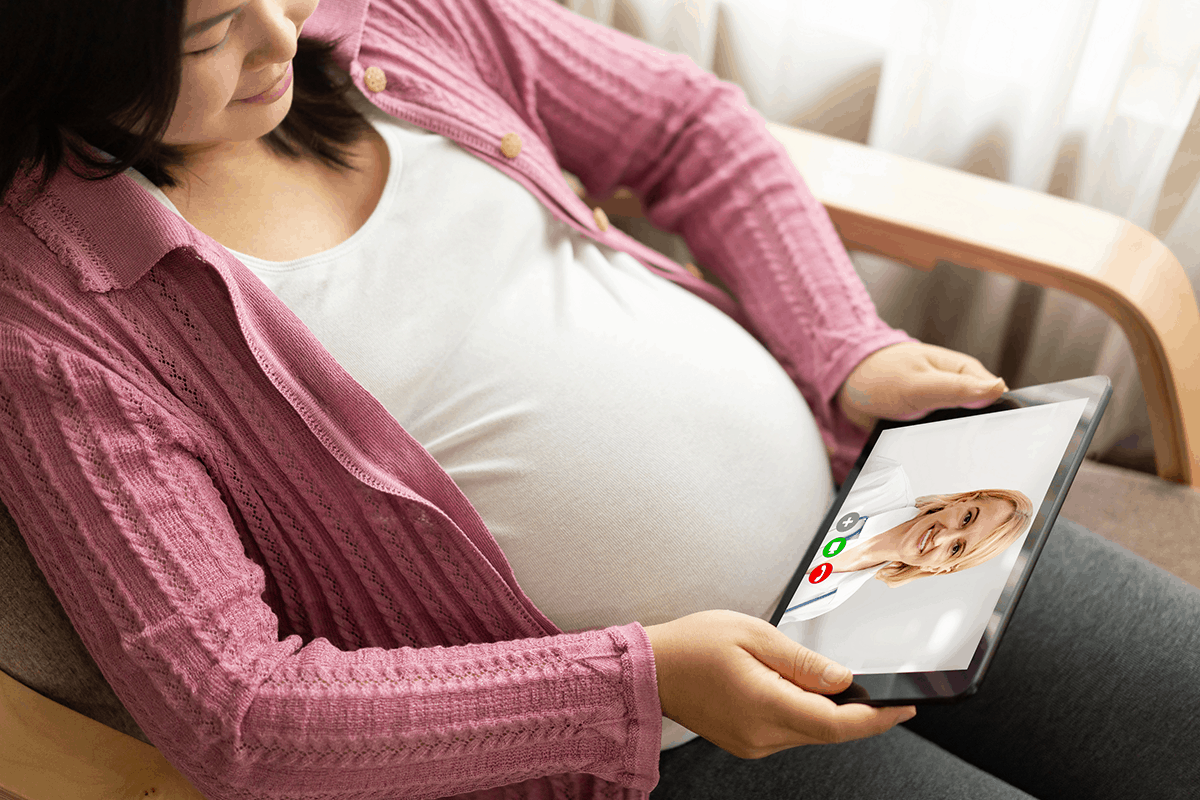 In August 2020 Healthline reported on the spread of COVID-19, stating, "Now, the illness appears to be building like an infectious prairie fire in rural America." Minnesota, Missouri, Oklahoma, South Dakota, and Wyoming, were experiencing an increase of cases by the end of summer.
It's a dangerous time in the history of community hospitals. Already strapped for cash generally, they were hit particularly hard by quarantine protocols that cancelled elective procedures and kept patients from seeking preventative care. According to NPR, 18 rural hospitals closed in 2019. More than 170 closed nationwide since 2005. Even before the pandemic, rural facilities struggled to stay open. When the pandemic hit, roughly 70% of rural hospital income stopped as patients avoided treatment during the quarantine. 
The government responded by lowering regulatory barriers for rural areas during the crisis. The Centers for Medicare & Medicaid Services (CMS) temporarily suspended rules so clinical teams could better respond to the crisis. The goal was to make better use of technologies such as telemedicine while allowing rural clinical teams to work to the top of their licensure by discarding some of the barriers that held healthcare back. The ruling: 
Allowed doctors to provide care across state lines "via phone, radio, or online communication, without having to be physically present."

Freed up nurse practitioners to join physicians in providing some medical exams on Medicare patients at skilled nursing facilities.

Allowed occupational therapists from home health agencies to perform assessments on homebound patients.

Waived hospice aide in service training requirements so hospice nurses could spend more time with patients.
Importantly, Congress passed a supplemental appropriation act to infuse more cash into the healthcare system to fight COVID. But the ruling focused in part on telemedicine services, waiving many of the traditional restrictions on offering virtual care to patients and mandating that these visits would be paid at the same rate as an in-person visit.
All of these rulings set the stage for the next phase of the COVID versus rural hospital battle. However, it should come as no surprise that telemedicine is emerging as the go-to tool for struggling rural healthcare providers and their patients. U.S. News & World Report states, "Out of necessity, video visits have gone from a nice-to-have-option to a mainstay of medicine." By May 2020 Blue Cross Blue Shield of Massachusetts said it was processing 38,000 telemedicine claims a day. This experience was typical across the nation.
Hospitals in urban areas quickly leveraged the technology when COVID-19 hit. Telemedicine was a critical tool for providing care while also providing a natural social distance to protect patients and clinicians from contracting the virus. 
Now, it looks like it's rural health's turn to embrace video conferencing. How will these tools help these hospitals cope with the strains of too little patients, too little cash flow, and a global pandemic.
How is Telemedicine Easing the Burdens of Rural Healthcare Providers?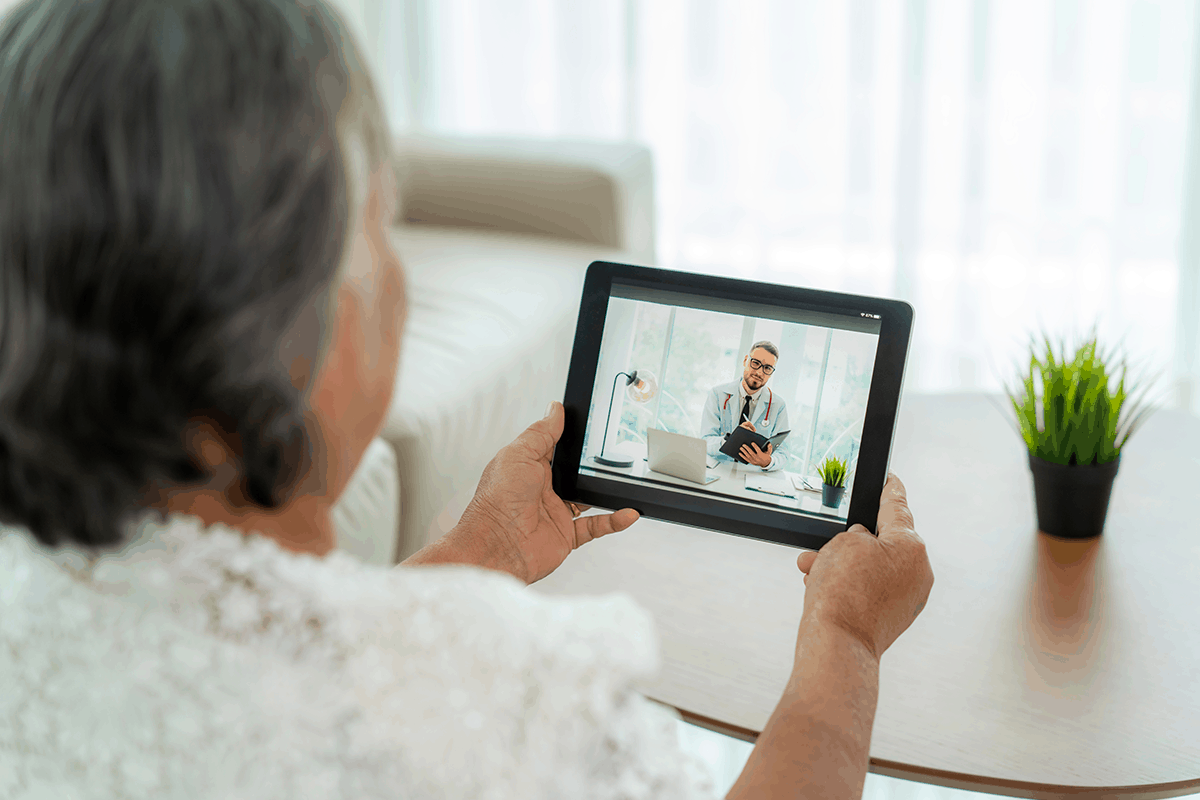 Developing a telehealth service line expands billing opportunities for rural healthcare providers. Healthcare Finance News states that telemedicine, "Has the potential, for example, to improve outcomes for high-risk obstetric patients in rural communities. And telehealth facilitated the use of antimicrobials in rural areas where infectious disease physicians were not available." 
The article points out that rural populations have overall worse healthcare outcomes than their urban counterparts, which makes them more vulnerable to COVID-19. This illustrates the great need for access to healthcare in these rural settings. 
The closure of small hospitals means preventative screenings will be missed because patients will have to travel for miles to receive care, making them less likely to keep up with the services that prevent disease and save lives. This will also have a detrimental effect on patients that have a medical emergency in a town a few hours from the nearest ER.
Telemedicine can help bridge some of these treatment gaps. Rural healthcare providers can use the virtual visit to: 
Connect patients to the best specialty consults in urban areas via telemedicine. For example, telestroke helps hospitals with no neurologists on staff.

Follow up with patients after discharge. If a patient has orthopedic surgery and needs routine aftercare, the visit can be conducted virtually. If the patient has a chronic condition,

remote patient monitoring

can track the course of the disorder and provide interventions that improve outcomes. 

Help manage capacity by using virtual on-call specialists to cover ERs at a much lower cost. 

Improve access to care while increasing hospital revenue. Hospitals can extend the telemedicine clinical consultation into schools, for workplace injuries, in nursing homes or assisting living facilities, or even into prisons. These are all potential revenue generators for the cash-strapped rural hospital to consider.

Improve care continuity by connecting primary and specialty care, pharmacies, clinics, nursing facilities, and payers to communicate discharge plans, share test results, exchange medication lists, or simply to coordinate patient treatment.

Improve the patient experience by making healthcare more convenient.

Offer a wide range of primary and specialty care that could alleviate the need for costly transfers, or provide remote monitoring to lessen readmission penalties, or even to improve the work/life balance of on-call doctors who may not need to run to the ER in the middle of the night, but could instead handle the consult virtually.

Triage COVID cases and prevent crowded ERs as the virus spreads in rural areas this fall.
Telemedicine is an answer for rural healthcare providers struggling to keep high quality care and caring alive in their community. By using these low-cost but high-return tools, rural healthcare organizations have a lifeline toward a new potential revenue stream that could also benefit their patients.
OrthoLive is the country's leading orthopedic-specific telemedicine application. Talk with our team about how telemedicine can help your organization.