We already know that healthcare costs are skyrocketing. Studies tell us that the cost of care has gone up by nearly $1 trillion from 1996 to 2013. Predictions suggest that healthcare costs will continue to rise by 5% annually over the next five years or more. One of the highest red flag healthcare costs lies in patient readmissions, which are continually a source of concern for hospitals. This is particularly true as reimbursement continues the shift from value; RevCycle Intelligence says readmissions, "Threaten a hospital's financial health, especially in a value-based reimbursement environment."
Readmissions are the most expensive patient encounters to treat. The Agency for Healthcare Research and Quality (AHRQ) reports that over $41 billion is spent each year on patient readmission within 30-days of discharge. It's an undue burden on the overall system of care and taxpayers and employers are footing much of the $17 billion that the AHRQ says is being spent by Medicare on "avoidable trips after discharge."
Under value-based care, CMS created hospital readmissions penalties for some of the most common and costly conditions, including:
Chronic lung disease;
Heart attacks and congestive heart failure;
Hip and knee replacements;
Mental health disorders;
Pneumonia;
And septicemia.
In 2017, more than 2,500 hospitals faced costly readmission penalties. The funds withheld totaled more than $564 million. Part of the problem is that "There is no physician or clinical entity that takes responsibility to assure that the patient's healthcare is coordinated across various settings." The problem is one of accountability and care coordination, which ultimately causes patient suffering and adds cost to the hospital's bottom line.
The gap between discharge and homecare is exactly the problem; patients can receive conflicting information and fail to follow-up on their treatment plan. The Advisory Board reported that some patients don't receive discharge information at all – and those patients are 24% more likely to experience readmission.
However, some hospitals are fighting back against these trends by using telehealth to extend the patient relationship after discharge. The data is showing that telemedicine can improve treatment outcomes and reduce hospital readmissions, while also improving the continuity of care for the patients we serve.
How Telemedicine Reduces Hospital Readmissions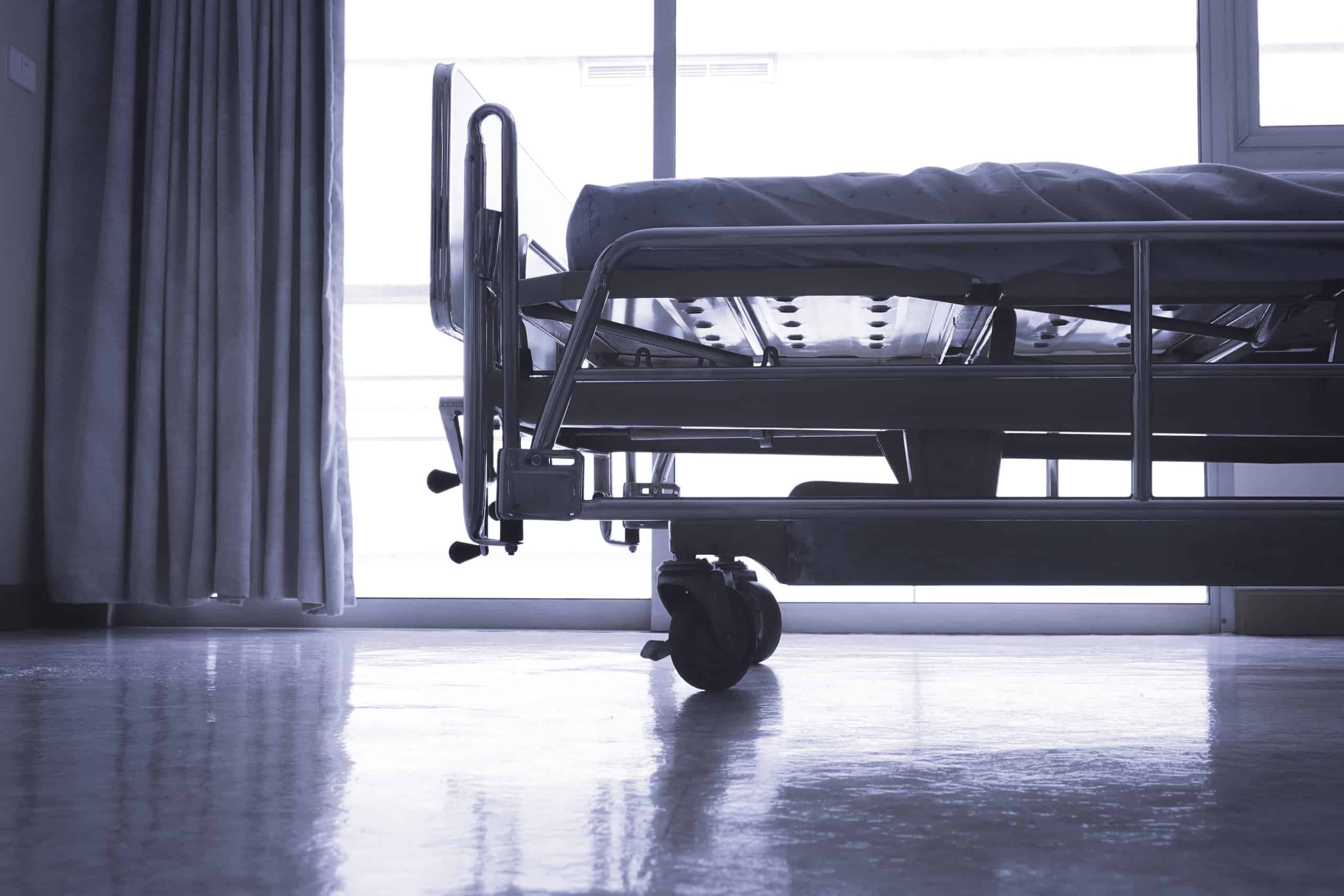 "Hospital readmission rates can cost hospitals, especially in a value-based reimbursement environment. Reducing how many patients return to the hospital after discharge will not only improve patient outcomes, but boost bottom lines."
Without telehealth tools, when post-admission patient calls in the middle of the night, the accepted wisdom has been an ER trip. That's exactly why 76% of hospital readmissions are preventable, according to the Medicare Payment Advisory Commission. Telehealth provides a way to connect caregivers with the remote patient beyond the traditional phone call to an on-call doctor in the middle of the night. The goal is to provide additional clinical support while eliminating the costly ER visit. It is in this way that telehealth can be used to:
Provide on-going patient education through video conferencing. Providing patient-centric education around some of the most costly and difficult disorders to treat, such as heart conditions or diabetes, has been shown to improve outcomes. Using a video camera to provide additional support to a diabetic struggling to take their insulin could prevent an unnecessary hospital trip.
Another example is readmission prevention for total joint arthroplasty, which is centered around a registered nurse and/or a social worker who connects (via telehealth) and acts as a care coordinator between the therapist, family, physician, etc. The patients are encouraged to reach out to them versus going to an ER. The idea is that, "The more informed patients are about their condition and how to self-manage it, the less likely it is they will be readmitted," according to Managed Healthcare Executive.
Remote monitoring of patient conditions uses digital technologies to continue to track patient metrics after the discharge event. These devices are often wearable in scope, gathering information on the patient from wherever they are and transmitting to the remote healthcare provider. Remote monitoring telehealth tools could range from an Apple Watch to a Fitbit to an implantable cardiac device.
Telehealth has been used in this way for years; the U.S. Veterans Administration (VA) was an early adopter of telehealth. They've been capturing positive metrics from the technology since its programmatic inception in 2003. Each year the VA expands their telehealth offering, based on positive cost-saving and patient metrics. Today, the VA uses telehealth for everything from psychological counseling to orthopedics and radiology, occupational health, and post-surgical support. The organization reports that it saves an average of $1,999 per patient by using telehealth. These metrics are not alone; there are numerous studies citing improved outcomes with cost savings by using telemedicine in a variety of settings. For example:
One study looked at five New York care-transition home health agency programs and found they saved $1.2 million in averted readmissions by using telehealth. These innovative programs focused on patient education and remote monitoring of chronic conditions like chronic obstructive pulmonary disease (COPD), pneumonia, and heart disease.
A study published in Applied Clinical Informatics tracked readmission rates in heart failure patients when using telehealth to monitor weight, heart rate, blood pressure, and blood oxygenation. In one year, this effort saved more than 19% in hospital readmissions. With more than five million Americans suffering from this disease, the cost-savings potential in this area could be very beneficial.
HFMA reported on a skilled nursing facility that uses telehealth to connect doctors with patients when the physicians are off-premise. Clinicians report that even elderly patients are very accepting of a bedside telehealth visit over a more inconvenient and sometimes-painful trip to the hospital ER.
While these are just a handful of examples, one thing is clear: Telehealth metrics are repeatable across populations and care settings. Consistently we have seen improved access to care, better care outcomes, improved patient convenience, and cut costs, including a reduction in hospital readmissions.
Telehealth is Smarter Healthcare
Something must be done about hospital readmissions. As the population grows older and sicker, and as value-based care gains a firmer grip on our reimbursement metrics, hospitals will face the necessity of new solutions designed to stop the flood into our nation's ERs. Telehealth has the potential to change treatment protocols and reduce readmission rates for some of the costliest conditions plaguing U.S. healthcare today.
OrthoLive offers an orthopedic-centric telehealth application that can allow home monitoring of post-surgical patients. The tool is efficiently designed for the patient's own smartphone, making care more convenient and accessible. Contact our team.