The COVID-19 pandemic created unparalleled global change in every industry. Many businesses, including those in the healthcare community are still in crisis mode. One of the biggest shifts in care delivery that we've seen so far is the increasing emphasis on telehealth service lines to reach patients, literally, where they live. While many practices have resumed seeing patients in their offices, and elective surgeries have largely resumed this summer, telehealth service lines continue to thrive; but how can telehealth optimize your medical practice?
MGMA says 97% of their medical practice members have expanded their existing or opened a new telehealth service line. Michael Greiwe, M.D. and founder of the OrthoLive telemedicine platform agreed on a recent MGMA Podcast episode. He says providers are using telemedicine to make their practices more efficient and to increase convenience for their patients.
This article features insight from Dr. Greiwe's recent MGMA podcast appearance called "How Telehealth Can OptimizeYour Medical Practice," and will help medical providers understand how these practices are using telehealth to improve practice efficiency and answer questions such as:
What is the Difference Between Telehealth and Telemedicine?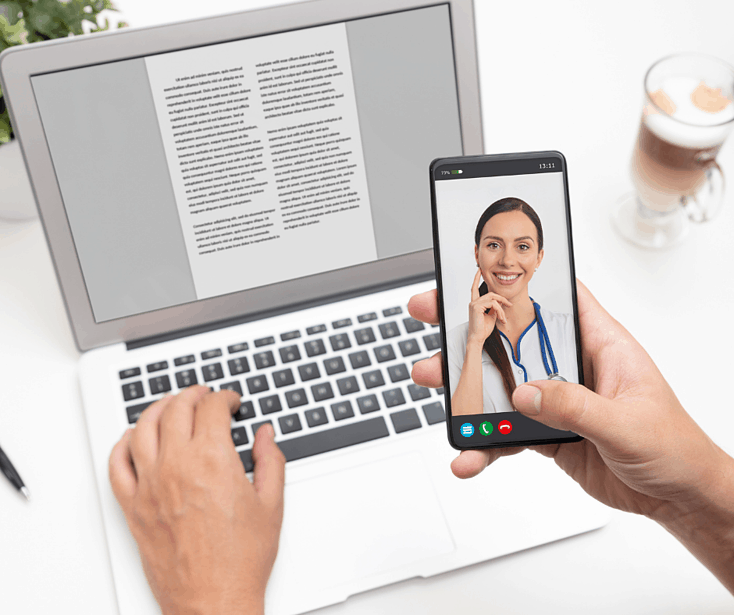 The terms "telemedicine" and "telehealth" have been used interchangeably recently to define a type of medical care delivered over the Internet. However, there are a few differences between the two phrases.
Telehealth is the overarching category defining telecommunications technologies for delivering healthcare over a digital connection. These services could encompass a variety of services from a plethora of clinical specialists. Here are just a few:
Post-discharge education
Remote patient monitoring
Tele-stroke programs
Population health initiatives to curb readmission penalties
Care coordination
Mental health or substance abuse disorder counseling
Second opinions or doctor-to-doctor consults
On-the-job injury for worker's compensation claims
eConsults, where data flows between two clinical providers
Telemedicine is a specific subset of telehealth. As a technology, telemedicine is defined as:
Asynchronous patient or provider communications by text
Synchronous, which is real-time communication through video on any digital device
No matter the definition, telehealth has been in use in a variety of applications for more than three decades. How are these tools being used today in the average medical practice?
How is Telehealth Leveraged Today by Medical Practices?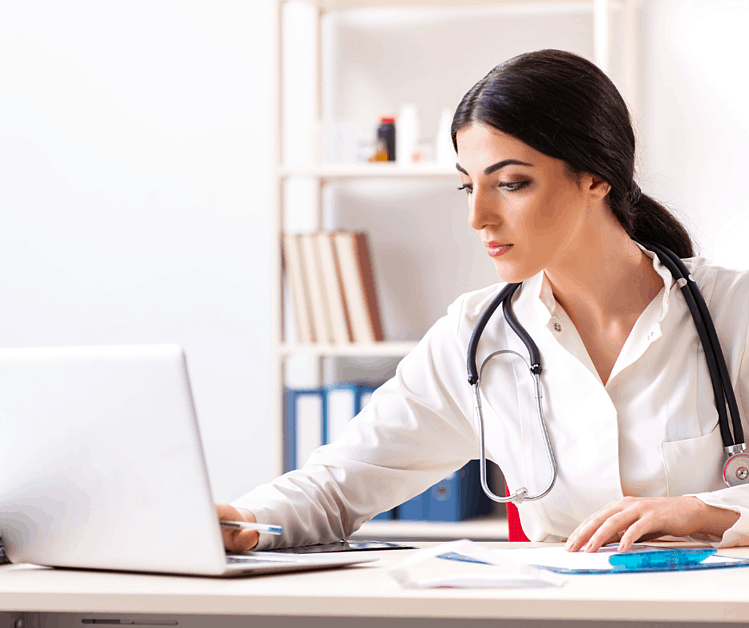 Before 2020, telehealth adoption lagged in popularity. While the majority of hospitals used these tools, even the largest hospital-owned medical practice networks failed to widely capitalize on the technology to provide care.
The issue seemed to be about trust. Even though the majority of patients surveyed said they were interested in telehealth, doctors expressed skepticism that telemedicine could provide the same level of care as the traditional visit. That all changed with COVID-19. Dr. Griewe stated, "That trust evolution happened really quickly. I think it took us maybe a month or so into the pandemic, through March or so, to see this latching on that was happening with patients."
As treatment modalities shifted, the healthcare providers that already had a telehealth service line had the competitive edge over practices that had to scramble to adapt to the virtual visit. By April, nearly one-half of all doctors used telehealth tools to provide care to patients. That number only increased over time. Merritt Hawkins surveyed the nation's doctors and found that telemedicine was widely in use by even the smallest practices. The use cases and benefits for patients and doctors became immediately apparent:
Tele-triage can categorize potential patients to keep them socially distanced
Patients are seen virtually without running the risk of exposure
Providers cut their risk of exposure with telemedicine
Patients experiencing COVID-19 symptoms could receive regular care and monitoring of their symptoms from home
These tools can provide care for the "worried well," diverting many from crowded hospital ERs
Chronically ill non-COVID patients could continue to receive regular maintenance care without exposing them to the virus
With many hospital workers on the frontlines today, exposure to the virus necessitated quarantine protocols to slow the spread. But even quarantined medical staff who are asymptomatic can provide care to patients with telemedicine.
For the orthopedic surgeon, postoperative rechecks are an important part of care continuity after a clinical surgical procedure. Dr. Greiwe reports that the OrthoLive telemedicine platform is used regularly for these simple recheck procedures. From a practice workflow perspective, a telemedicine visit is much more efficient and lower cost. However, the service also provided a needed revenue stream during a time when elective surgeries were postponed. Today, Dr. Greiwe reports his own practice is still about 10 to 20% virtual while the rest remains rooted in traditional on-site care.
Can Telemedicine Improve Your Practice Workflows?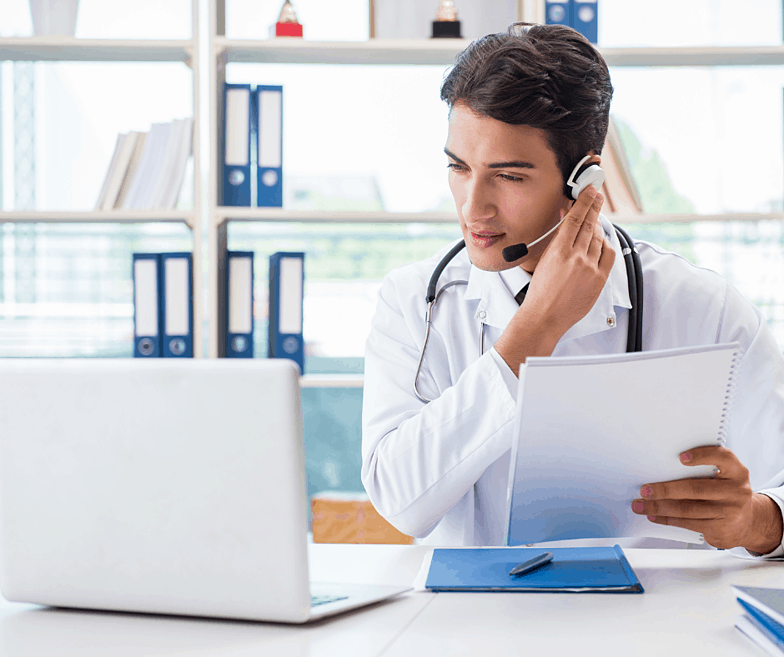 From a physician's perspective, a telemedicine visit offers some work/life balance sorely missing from most medical settings. Doctors can provide care online from the comfort of their home office—which is exactly the same benefit for patients. This "care anywhere" is a way to streamline office workflows without experiencing the overhead costs of seeing a patient physically. While the studies have shown repeatedly that patients benefit from the convenience of not traveling to a medical practice office for treatment, the reality is that doctors can also benefit from the shift in practice workflows that telemedicine can bring. Dr. Griewe reports, "Telemedicine just provides a lot of ways for you to be more efficient and help you get home a little bit earlier, maybe take a little bit stress off. I think it's important to investigate those as a provider."
Beyond workflows that improve the lives of doctors and patients, telemedicine offers doctors a steady revenue stream that they can capitalize on from anywhere. Imagine a new clinical workflow where your doctors have the benefit of a one day per week work-from-home schedule and suddenly attracting new talent to your practice becomes less difficult. Or consider monetizing the down time your surgeons have between OR procedures with telehealth consults. What could this do to improve bottom-line revenue and increase workflow efficiencies?
Given that telemedicine allows a provider to see more patients more quickly, the revenue generation potential is high; but what about reimbursement? Traditionally it was one of the biggest hurdles to adopting a telehealth service line. Not anymore.
In April, CMS lifted restrictions on telemedicine reimbursement. Now your telehealth visit is reimbursed at the same rate as an in-person visit, the originating site rule is waived, and even phone consults are fully reimbursable. There has never been a better time to add telehealth to your practice.
What is the Future of Telehealth Technology?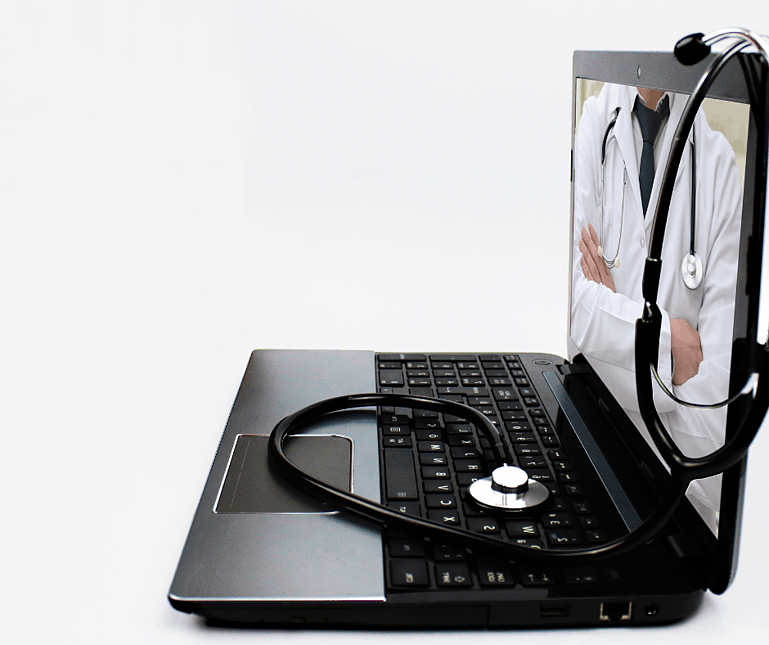 Healthcare is always changing. New clinical treatments improve generally accepted best practices, reimbursements and regulatory environments change, and the technology we use is ever-evolving. But the COVID-19 pandemic forced healthcare providers out of their comfort zones and into the use of an age-old communications technology that will change the doctor-patient relationship forever.
There have been massive benefits for practice efficiency and revenue as well as patient convenience that history will note in the years to come. Medical Economics states:
"Technology and adoption have collided, at the onslaught of a pandemic, no less. These conditions have illuminated the many substantial benefits of telemedicine for patients and physicians alike — and exposed a massive opportunity in
previously untapped revenue streams."
Dr. Griewe suggests that telehealth as a revenue-generator for practices will continue, however a few changes will likely occur:
Medical practices will make a permanent transition from a commercial video conferencing solution to a HIPAA-compliant medicine-specific platform
These platforms will be fully integrated with practice management and EHR platforms to improve the office and end-user experience
Medical practices will partner with marketing teams to get the work out about their telehealth offering to increase their bottom line
Practices will also further streamline and normalize their use of telehealth tools to fit practice-specific workflows
When it comes to telehealth, the genie is truly out of the bottle. Now that reluctant doctors have learned they can provide the same level of care and patients realize the convenience, the technology will move from crisis tool to standard practice.
If your orthopedic practice is unhappy with your current telehealth provider, or if you're seeking a HIPAA-compliant orthopedic-specific telemedicine option, consider OrthoLive. We offer the world's only ortho-specific virtual visit platform designed by an orthopedic surgeon. Contact Dr. Griewe's team at OrthoLive to find out more today.