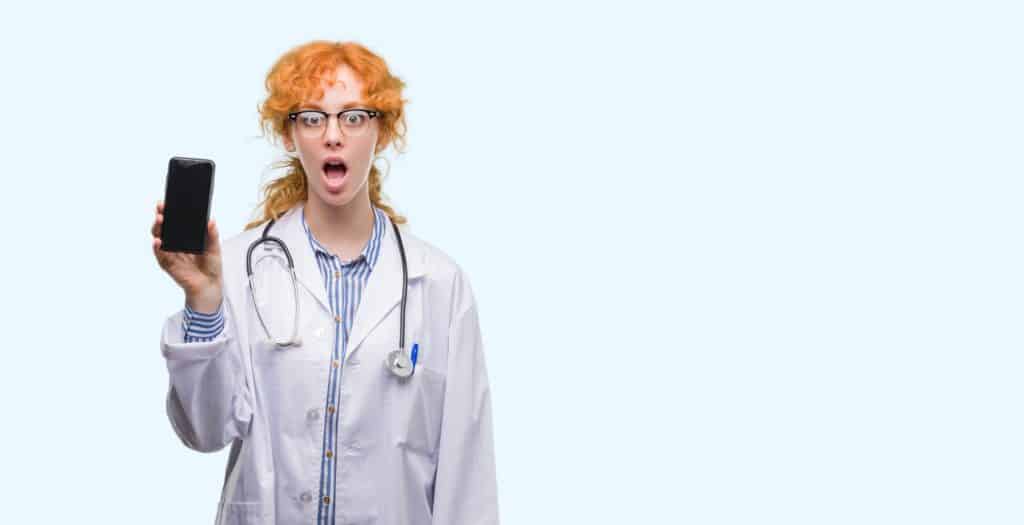 In 2015, Becker's Health IT & CIO Report blared the headlines, "Physician adoption the biggest barrier to telehealth." The article suggested reimbursement and quality were the two biggest barriers to the widespread embrace of telehealth.
Fast forward three years and many things have changed, yet doctors still express concern about telehealth technology – especially in the orthopedic practice.
However, reimbursement barriers are dropping, and consumer demand is on the rise. But in many medical practices, physician reluctance to adopt telemedicine as a best practice is still high.
This article will look at some of the common arguments we hear from doctors in medical practices that are dragging their feet when considering adding telemedicine to their practice.
What is at the Heart of Physician Reluctance to Embrace Telemedicine?
A 2016 study in the Journal of Telemedicine and Telecare looked specifically at some of the barriers to adoption of telehealth in the medical practice. An extensive literature review cited the following general issues thwarting the widespread use of telemedicine:
11% of the studies cited "technically challenged staff."
Reluctance to change workflows was mentioned in 8% of the literature reviewed.
Another 5% said reimbursement was a barrier.
The age of the patient stymied adoption in 5% of the studies.
Finally, the level of patient education was cited as a barrier in another 5% of the documented research.
All other barriers fell at an incidence rate of less than 4%.
It should be noted that most of these barriers could be overcome through technology education and change management. Increases in reimbursement can – and are – currently being tackled by policymakers. So, where does that leave our favorite "reluctant physician?"
Becker's suggests that some of this reluctance stems from the older physicians' reluctance to embrace new trends. They suggest younger physicians are more likely to naturally embrace telemedicine, which may encourage older physicians to consider these tools.
Not only are younger doctors more likely to be comfortable with the cloud, Wi-Fi, and smartphone technologies, medical schools are now widely talking about telehealth as a standard part treatment – or at least a viable alternative to an in-person visit. A 2018 article from the Association of American Medical Colleges (AAMC) notes more medical schools and academic medical centers are teaching telehealth as a best practice. They suggest:
Even without an in-person office visit, patients can provide doctors with their blood pressure readings remotely, be evaluated for stroke from miles away, or video chat with a psychiatrist. All this and more are part of the growing world of telemedicine – the use of telecommunications technologies to diagnose, monitor, educate, and treat patients.
Another AAMC study showed 54% of medical schools in the United States now include telehealth as either a required topic or an elective within their curriculum. This new gauntlet of physicians, mid-levels, and nurses are being trained in the realities of telehealth technology as a viable way to improve quality outcomes while cutting costs.
It seems certain that telehealth as the new standard of care will gradually worm its way into even the most traditional of physician practices. Increasing competition and consumer demand will naturally dictate that physicians consider telemedicine as part of their clinical offering – or run the risk of falling behind.
Telehealth in the Orthopedic Practice
Some of the reluctance we've seen is specialty-based. For example, in the orthopedic practice, there is a widespread belief that our work necessitates a hands-on approach. That has lead to general reluctance to even consider telehealth in the orthopedic space. An article earlier this year in Orthopedics Today quoted a hand surgeon as saying 90% of orthopedic surgeons in the U.S. today are not using telehealth.
But the reality is that telehealth is perfect for post-surgical follow up. The benefit to a patient lacking mobility is that a telehealth visit saves them the physical discomfort of travel. Dr. Roy Davidovitch, an orthopedic surgeon at Langone Health in New York was paraphrased in Orthopedics Today as saying these types of visits, "afford surgeons more control of and efficiency with their patients' preoperative and postoperative treatment and follow-up."
Dr. Davidovitch also noted substantial cost savings in these visits; citing a reduction of $4,000 per operation or a 15 to 20% savings per episode. He stated further, "Postoperative follow-up visits are minimized due to the increased communication opportunities with the patient. Unnecessary visits to emergency rooms are avoided."
Clinical studies as recent as March 2018 show some specific benefits of telehealth in the orthopedic practice include:
Shorter patient wait times.
Reduced patient no-shows.
Reduced patient travel costs.
A reduction in clinical overhead costs.
Patient satisfaction scores of 90%.
Could these real-life case study examples finally convince even the most reluctant orthopedist to introduce telemedicine into the orthopedic workflow? While we concede that telehealth is not appropriate for every visit, we also believe – and have evidence to support – telemedicine has a viable place within almost every specialty, including the orthopedic practice.
The Times They Are A-Changin' – Even for the Technology-Reluctant Doctor
It seems that telemedicine use is on the upswing in the United States. A 2017 survey of senior-level c-suite executives and healthcare providers around the country showed that more than 75% are either already offering or planning to offer telehealth services.
Adding telemedicine into a practice can impact the quality and cost of care in a positive way no matter the specialty. Telehealth has been used as a patient education tool positively impacting outcomes for decades. With an increasing push toward value over volume, telehealth use will only increase over the next decade.
OrthoLive offers a clinically proven low-cost telehealth application designed specifically for the orthopedic practice. This HIPAA-compliant service is meant to supplement patient care in a way that reduces "traffic jams" in the busy orthopedic practice while offering patients a way to have their trusted physician respond with the immediacy of a virtual house call.
Our team is standing by with a no-obligation demo that will demonstrate the benefits of this service for the orthopedic practitioner. Please contact us to find out how OrthoLive can help your patients and your practice in the years to come.