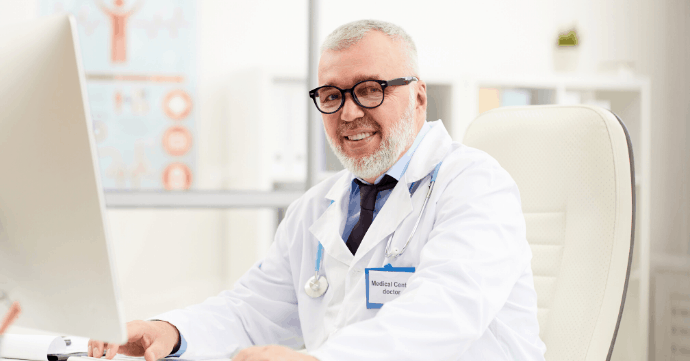 mHealth or mobile health is a broad term that includes a variety of applications used on smartphones to monitor health, treat disease, and improve human health outcomes. These tools can encompass remote patient monitoring sensors that use the Internet to transmit data, the OrthoLive telemedicine application for orthopedic specialists, or something as simple as the FitBit patients wear to track exercise.
The benefit of mHealth is that technology enables our patients to engage more fully in their own quest for help. It allows doctors to reduce the incidence of ER visits by monitoring chronic diseases. As a subset of telehealth, mHealth is one of the fastest-growing segments in a market rife with these new tools.
Here are 32 of the latest market trends and statistics related to mHealth.
General Digital Device Utilization Trends
1. Pew Research reported in 2015 that 68% of Americans owned a tablet and nine of every 10 people had a smartphone. That number has increased exponentially.
2. More than one-half of all demographic groups own a smartphone, from Millennials to Baby Boomers.
Source: Pew Research
3. More than half of smartphone users leverage these devices to research or gather health information online.
4. Statista says that the global market for mHealth devices in 2019 is $37 billion.
5. About 64% of U.S. adults regularly use an app to measure health metrics.
Source: HIMSS
6. Nearly one-half of Americans say having the most advanced technology products is important to them.
7. More people own a smartphone, laptop, and a PC, instead of just owning a smartphone.
Source: GlobalWebIndex
8. 71% of patients say it would be helpful for their physician to have access to the health data captured by their mobile app.
9. Pew Research reports that, when it comes to digital technology, "There just aren't many non-users left."
10. Pew Research suggests the following usage patterns for smartphone or cellphone by demographics:
Ages 18-49 = 91% to 99%.
College graduates = 91% to 97%.
Household income of $75,000 and up.
11. Gallup reports texting and email have now overtaken phone calls as the most popular method of long-distance communication.
Healthcare-Specific Digital Utilization Trends
12. More than two-thirds of healthcare technology executives believe that the use of mHealth will dramatically impact healthcare in the future.
Source: HIMSS
13. It's the doctors themselves that are increasing their usage of mHealth tools; HIMSS calls the use "widespread" and suggests that clinicians are using these tools to:
Collect bedside data.
Monitor data from remote devices.
Transmit data and coordinate care continuity.
Conduct telemedicine visits.
Communicate with patients.
Integrate data into EMR.
14. HIMSS reports the most popular type of mHealth health apps today include:
Exercise and fitness trackers.
Diet and calorie counters.
Weight monitors.
Healthy eating.
Menstrual cycle trackers.
Blood pressure tools.
Blood sugar or diabetes tools.
Medication management.
Mood trackers.
Sleep monitoring.
15. According to Health IT Outcomes, global mHealth revenue will reach $49.12 billion by 2020.
16. 40% of surveyed physicians believe mHealth applications such as telehealth could cut down on the number of in-office visits.
Source: Health IT Outcomes
17. Health IT Outcomes reports on a variety of usage trends by the physician and healthcare community:
93% of doctors believe mHealth apps can improve patients health.
74% of the hospitals using mobile app devices to collect patient data are more efficient than those that don't.
42% of patients say they prefer digitally scheduling an appointment over calling their provider.
18. In 2016, 70% of surveyed physicians used their mobile devices to manage patient data.
mHealth Applied to Medicine
19. "Smartphones have increasingly replaced the traditional pagers and desktops in large hospital facilities. Consumers have been shifting to the DIY approach to manage fitness and wellness."
Health IT Outcomes
20. Physicians are incorporating digital therapies into their patient encounters in increasing numbers. 56% of doctors have initiated the use of these tools and 26% of patients have asked about these tools.
Source: PWC
21. 84% of healthcare providers in a recent survey say they are using mobile devices for post-hospital patient discharge support.
22. E-commerce giant Amazon is venturing into healthcare. CNBC reports they're building an app that uses Alexa to diagnose and respond to the sound of a person's cold or cough.
23. According to PWC, investors have put $12.5 billion into digital healthcare ventures between 2017 and 2018.
24. Forbes reports there were one million telemedicine patients in 2015. By 2018, patient encounters had increased to seven million.
25. "The arrival of digital therapeutics – an emerging health discipline that uses technology to augment or even replace active drugs in disease treatment – is reshaping the landscape for new medicines, product reimbursement and regulatory oversight."
26. PWC polled consumers to ask them if they would be willing to use an FDA app or online tool to treat their medical condition. The survey found:
21% would be very likely.
33% would be somewhat likely.
27. Apple received FDA-approval last year for a new smart watch-enabled ECG monitoring device to detect atrial fibrillation.
Source: PWC
28. The most common types of diseases with mHealth applications for monitoring and treating patients include diabetes, hypertension, depression, coronary disease.
Source: Health IT Outcomes
29. 75% of all urgent care, physician, or ER visits are unnecessary and could be handled via telemedicine.
30. A recent survey said that 80% of doctors now use their mobile devices as a standard part of their daily practice.
31. 93% of doctors say having a mHealth application connected to emergency health services is valuable.
32. "Healthcare providers are finding out that smartphones and mobile health messaging platforms are changing how they administer population health programs."
Source: mHealth Intelligence
OrthoLive is a telemedicine application that can be used on any digital device, including a mobile phone. Our application helps orthopedic providers take advantage of mHealth in ways that improve the lives of patients and the physicians that treat them. If your practice is ready to join the mHealth revolution, simply contact the OrthoLive team for a complimentary demo of our service.